Autorid
Images from webcam captured by Fleur, LK forum
Translation Liis
Image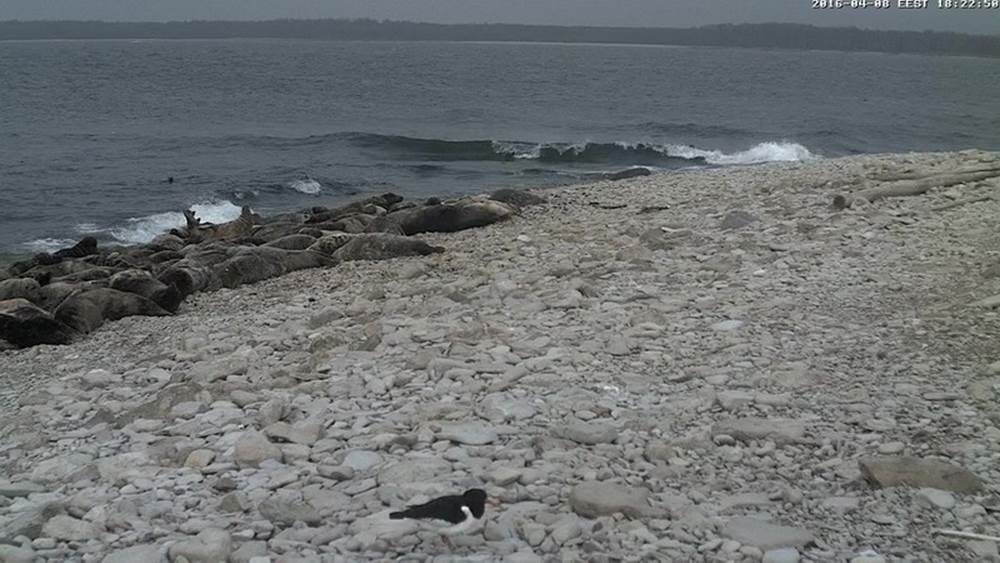 Body
The seal beach has become empty, new inhabitants take over the space
Oystercatcher    Merisk   Haematopus ostralegus
The oystercatcher flocks have arrived. The birds, of both sexes, have a black-and-white plumage, with a long, straight and red beak. The eyes too are red, in addition ringed in orange and the legs pale red, as if bleached in the sea water.
The bird is also called meriharakas, "sea magpie", because of the similarity in plumage. On the beach the neighbours of the oystercatchers are gulls, terns and velvet scoters, but their nesting habits are quite different. We will write about that as spring progresses.
Passing migrants in spring are numerous in Estonia but up to 4000 pairs stay to breed; on the mainland they are seldom encountered.
See oystercatcher observations: LINK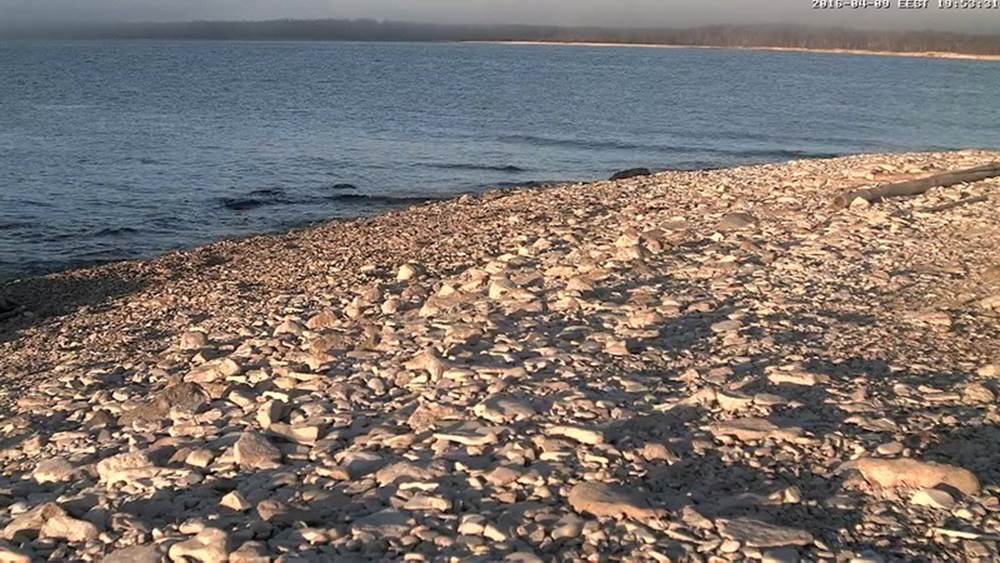 After the long fast the seals went, all at once, to hunt the spawning Baltic herrings. They will appear again in the rookeries for the moulting in May. See you then!