Body
Grey alder       Hall lepp or valge lepp       Alnus incana
The long brown male inflorescences of alders have already lengthened, hanging in the trees by threes or fives.
Our ancestors foretold their autumn grain harvest from the spring abundance of catkins (alder catkins – bread catkins); they do remind of grain heads.
Last year's black alder cones, spilled empty of seeds in winter, were called famine catkins and an abundance of them on the bare trees were in the old days tied to a failure of crops.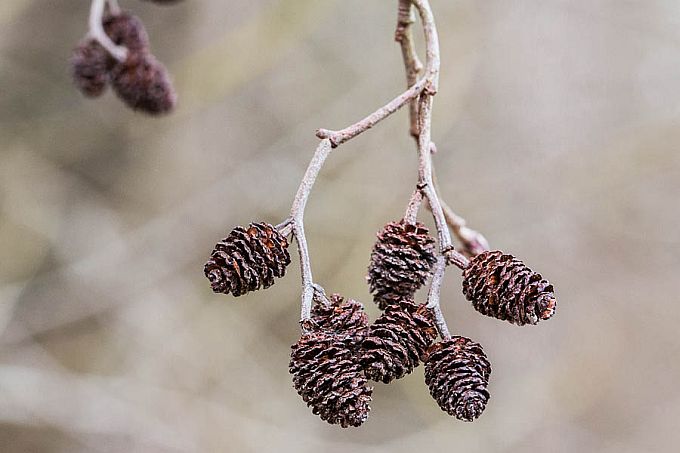 Alder cones
During the massive flowering of the alder in March and April the young female catkins are small, upright and reddish-brown – eight to ten in a bunch. Depending on the weather the grey alders flower one or two weeks earlier than the more diginfied black alder.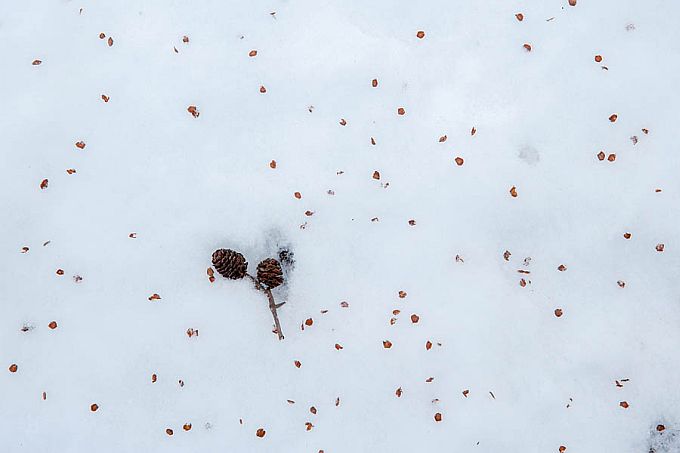 Alder seeds on the snow
Passerines have found extra food the whole winter from the dropping alder seeds. Just for information, a thousand of the grey alder seeds, up to one and a half centimetre long and dark brown, only weigh one gram.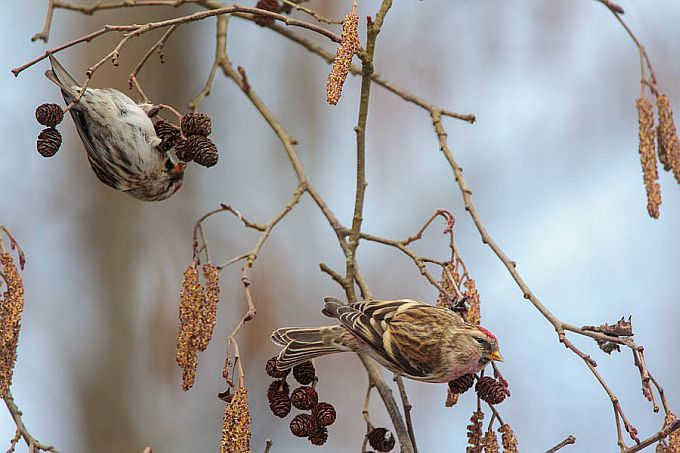 Redpolls
From the start of the restored independence when many cattle, hay and grain fields were left fallow the proportion of alder stands increased to make up to 10 % of the total area of our forests.
A grey alder that has grown from seed achieves fertility in its eighth to tenth year. Trees growing from root suckers even a few years earlier.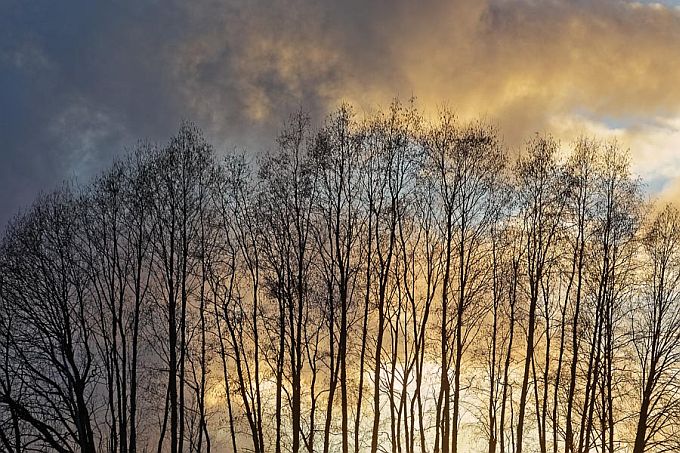 Alders in evening light
In such a self-started temporary forest biotype alders grow together with aspens, willows and silver birches.  In the protective environment of such a forest we find species that are much more sensitive to frosts: maple, bird cherry, spruce … and if man were not to meddle with the processes of nature spruce forests were eventually to grow on the fertile ground of alder stands.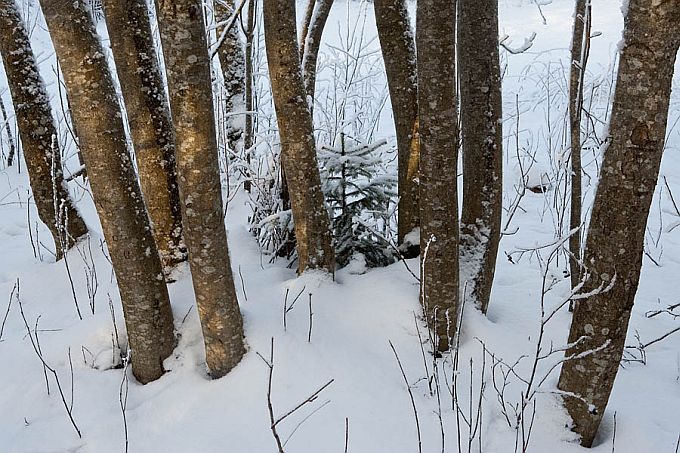 A little spruce