Autorid
Images  Šveitsi Eesti Selts – Estonian Swiss Association
Translation Liis
Estonian text posted 14.04.2018
Image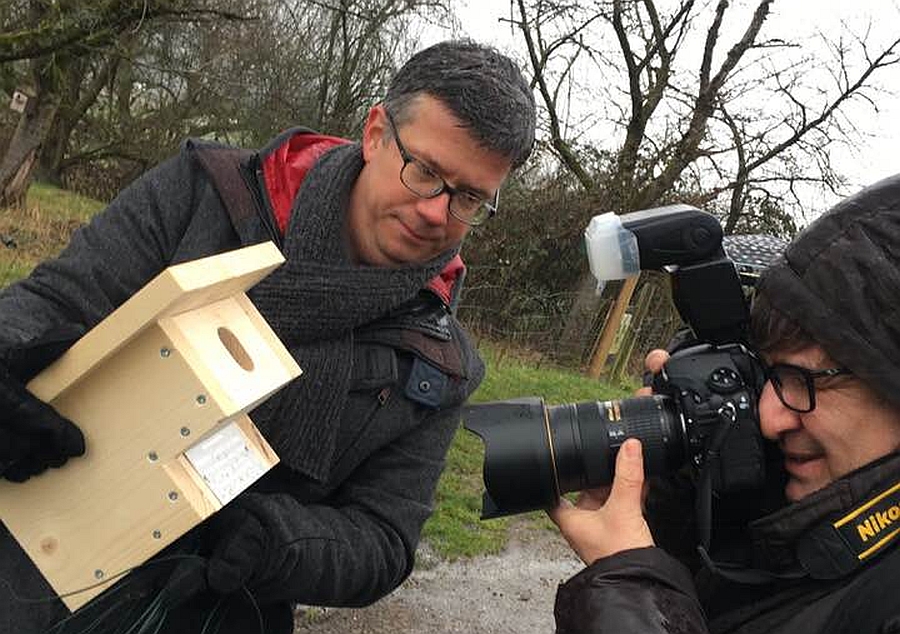 Body
To celebrate the 100 year anniversary of Estonia, the Swiss Estonian Association presented Switzerland with one hundred nest boxes to protect endangered bird species. The organizers have made a video introducing the project.
In March  the "100 linnumaja Eesti sajandaks" (100 nest boxes for Estonia 100 years ) entered the home stretch with the installation of the last nest box and an opening celebration held in Biel-Benken – the birds can move in.
The nest boxes were a gift to Birdlife Switzerland that  will monitor them and care for them. The endangered species for whom the nest boxes are intended are the redstart and the wryneck about whom the participants were given a thorough review.
According to the predictions of Birdlife Switzerland the redstart and wryneck can be expected to  move into the nest boxes over the next three years. The nest boxes must become integrated in nature this long until they are taken as own by the birds.
The supporters also learned about the locations of their  nest boxes.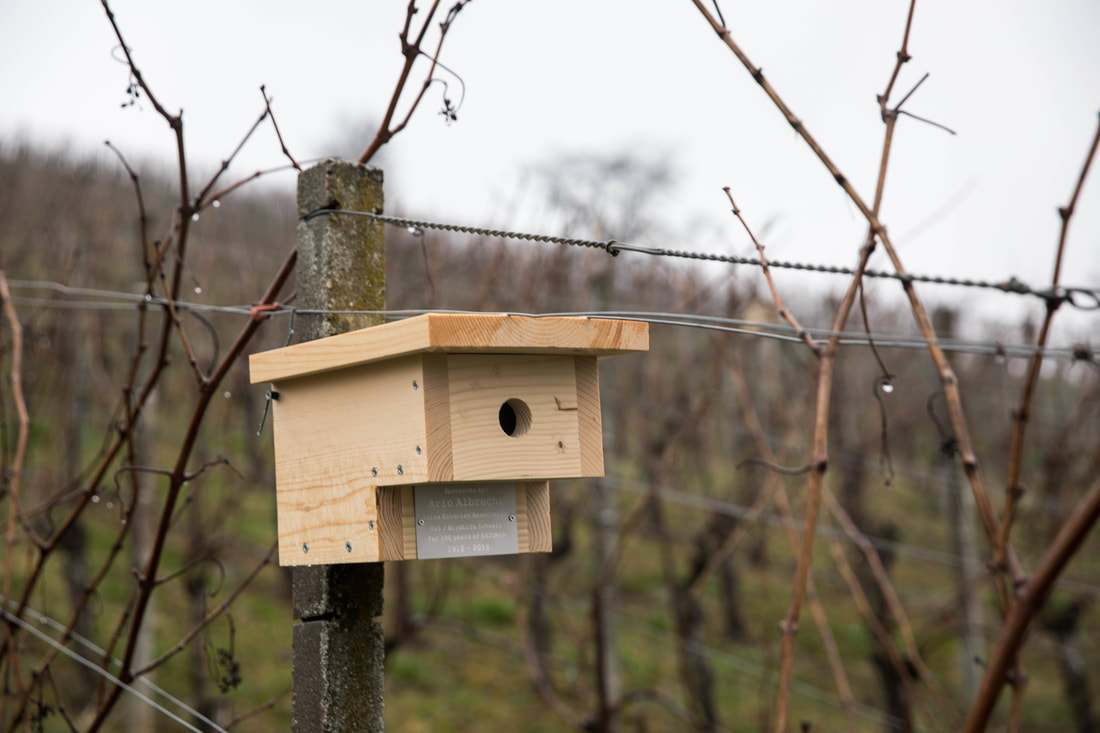 Birdlife Switzerland takes care of the maintenance, cleaning and monitoring of the nest boxes and will keep the public up to date. Knowing where, how and what kind of nest box to install can save many generations of threatened birds.
The wryneck and the redstart are insect-eating migrating birds. The fertilization of fields and the decrease of insects have almost eliminated the food base of both species. The loss of tall-trunk fruit trees has also reduced the habitat area of bird species and in many locations these species have disappeared altogether. A nest box helps to create new breeding opportunities where nesting otherwise would be difficult.
See  Ave-Lii's video from the enterprise:
See also the cut from ETV Terevisioon, where the project was introduced by the President of the Swiss Estonian Association, Mirjam Loertscher.
Nearly 700 Estonians currently live in Switzerland and the Estonian association there has been in existence for over 60 years. Since there are few Estonians in Switzerland – as few as the endangered bird species that it was decided to protect - it seemed fitting to present those birds with the 100 nest boxes, the organizers explained.
The number of donated nest boxes reached a hundred on December 17 2017, followed by finding suitable sites and installing them. The last nest box was set up on March 17th on the lands of a farmer at Biel-Banken, where rare species still nest.
The main sponsor and supporter of the project was the Estonian software company Uptime which  has a joint venture in Winterthur in Switzerland.
The nest boxes were built by Peeter Tarmet .