Autorid
Screenshot from webcam and video Svenja, LK forum
English translation Liis

Estonian text posted 08.08.2018
Image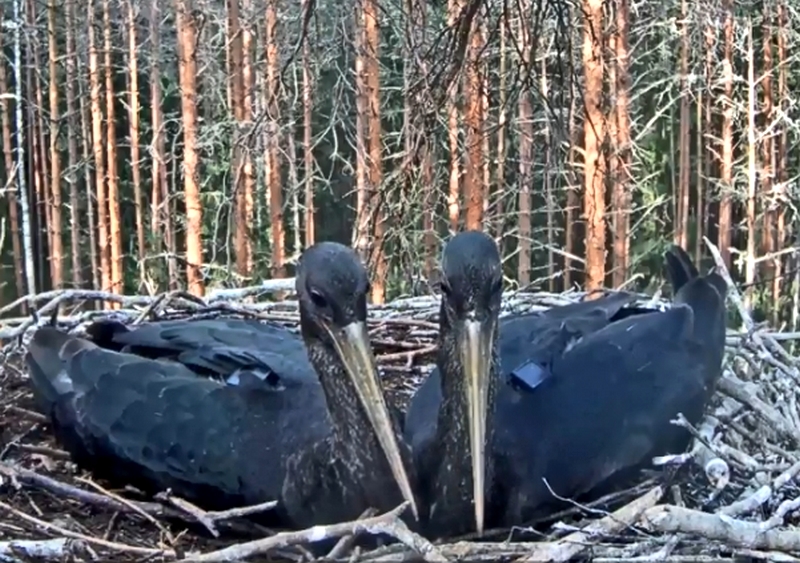 Body
Black stork        Must-toonekurg          Ciconia nigra     

 
As in every year the visits of the female stork becomes rarer in July until we one day notice that she has not been visiting the nest at all for several days – that is how she sets out on migration.
The last time that we saw the third storklet was on the same day that they became two and a half months old. There have been occasions in earlier years when a young bird that has been out straying around has returned again to the nest after four days …
Feeding the two storklets is easier for the male at the low water level than with high water. Although hunger is what drives the storklets out into the world.
The young ones that have stayed in the nest make their flying exercises and they will not be seen there for long either.
As the last the male stork remains at the nest, summing up and remembering the nesting season.
So the time passes for those who remain in the nest….