Body
Bird cherry    Harilik toomingas       Padus avium
From the flowers that were pollinated during the flowering time of the bird cherry black and glossy berries have ripened by now.
Bird cherry berries are quite edible: taste sourish, with a high Vitamin C content and quite good for the body. But they are rich in tanning compounds, making the mouth feel "thick" on eating.
In each fruit there is a large stone fruit or drupe with a rock-hard shell – a seed in "common language", with a toxic content. But even if we might swallow a seed nothing particularly horrible will happen: the "stone" will simply not decompose in our digestive system.
This year the bird cherry ermine moth (Yponomeuta) damaged bird cherry trees only slightly and mostly in northern Estonia.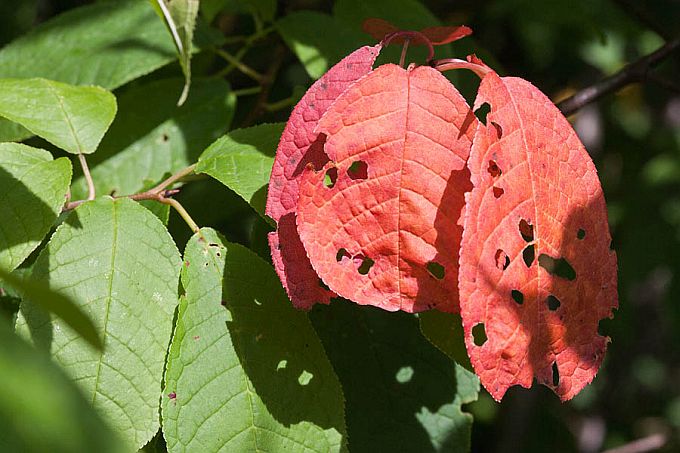 Bird cherry
In the bird cherry leaves we already notice red colouring and the leaves on the trees have become more sparse.