Autorid
Text  Sibelle Lee
Photos Virge Võsujalg
Comments Aivar Leito, "Uncle Crane"
English translation Liis
Estonian text posted 17.08.2018
Image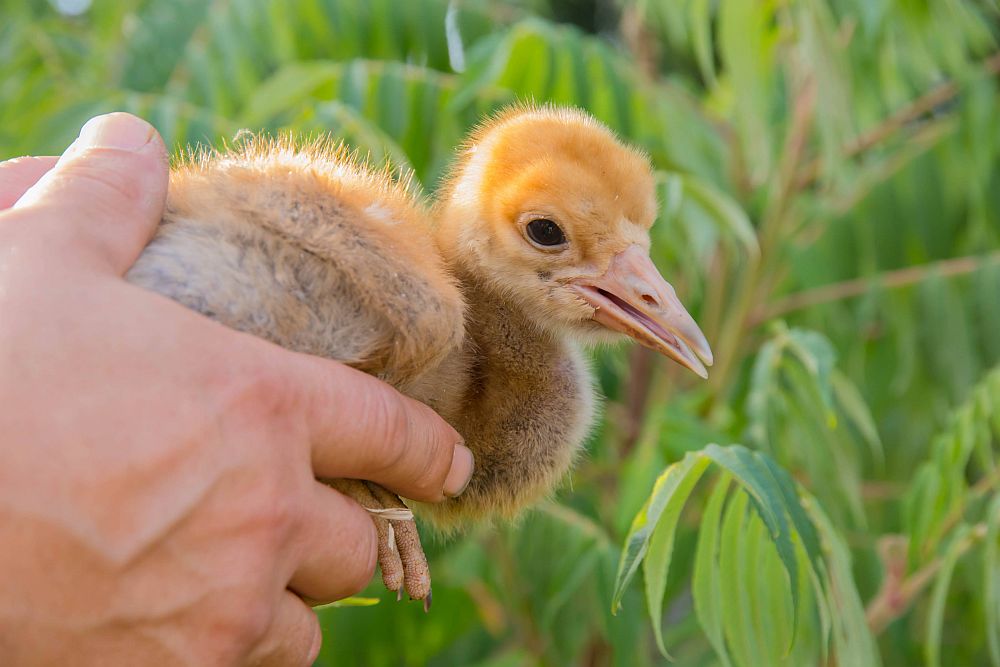 Body
Such a crane chick was brought to us
On July 14th the Imeloomade Selts, a society that helps wild animals in distress, received a call that in the Kaelas village in Pärnu  County a lonely crane chick had appeared in the farm yard.
The neighbourhood had been searched but adults to whom to return their offspring was not to be found anywhere.
The wildlife helpers expected a half-metre tall angry fighter such as young cranes may be at this time. The surprise was great when the bird was handed to them across the gate in a small box. 
And really, it was a crane chick about one week old. The chick was in good health, well fed and not injured.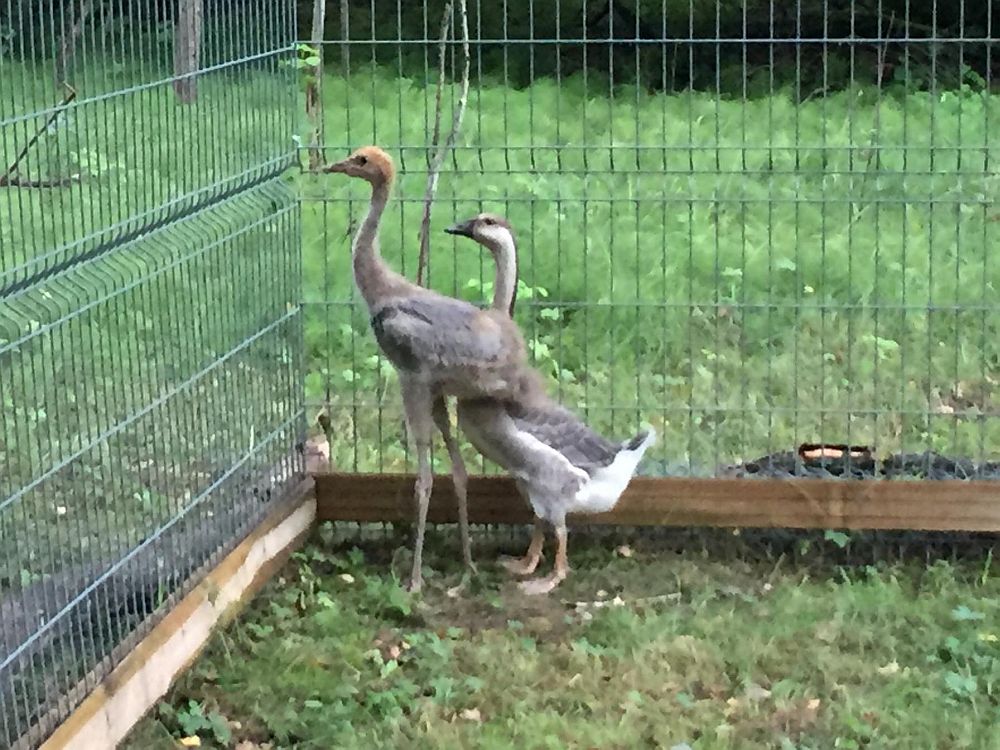 By now the bird has grown and picked up weight nicely, with a domestic duck as "teacher" and companion to avoid loneliness. Since a crane chick hatched so late will not be a  migrant this autumn it will spend the winter in the care of the Imeloomade Selts.
If all goes well and the young bird will be strong and fit in spring it will be set free when cranes  arrive from their migration.
Comment by Aivar Leito:
A very interesting and informative story for crane researchers too. As far as we know, we have to do with the latest date for cranes nesting in Estonia. 
In the book "Sookurg" (Leito et al. 2006) we find that the earliest date for cranes to lay eggs in Estonia has been April 12th and the latest June 8th.  
Judging by the size of the chick in the photo, its age when it was found on July 14th was about 7 days. Since the average duration of incubation for cranes is 30 days the egg was laid on June 7th-8th, that is exactly the same as the latest date for laying an egg known up to now! Crane chicks usually fledge in Estonia in the latter half of July.  
 Sibelle Lee
MTÜ Imeloomade Selts
https://www.facebook.com/Imeloomade-Selts-166484220061486/
53858854