Autorid
Introduction written by Tiit Hunt, rmk.ee
Transmission provided by Teetormaja and EENet
English translation Liis
Estonian text posted 16.09.2018
Body
Direct stream | News | Forum
Stream for mobile applications iPhone, iPad, Android, VLC
Stream for older computers: Flash player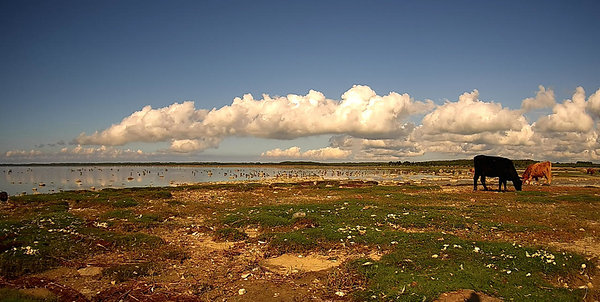 The mass migration of cranes and geese has not started yet, but in a week or two the sky will be full of cranes. Our own grey geese and the local cranes from the area have however already gathered in their autumn flocks; smaller numbers of these species have "dribbled across" from the southern part of Finland too. 
The Haeska region together with the Sassi peninsula is one of the most important migration resting places in the whole of Matsalu; on the autumn migration a couple of thousand cranes and more than a thousand grey geese stop. In the whole of the Matsalu area however up to 15 000 common cranes and 2000-3000 grey geese altogether stop.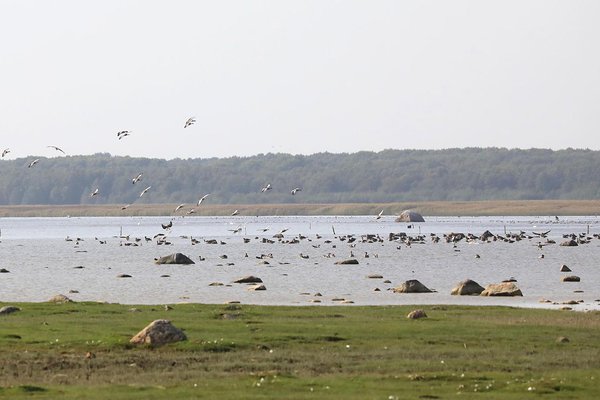 The crane  flocks arrive to the overnight places here usually a couple of hours before and up to half an hour after sunset and leave from there at sunrise in  the morning. The most reliable chances to see and listen to the migrants in the camera is at these times. Grey geese may also be seen in daytime feeding in shallow water and the grass turf. 
The migrating geeses from the Artctic arrive here at the end of September and in October. On the  Haeska beach at that time huge numbers of barnacle geese and somewhat fewer greater white-fronted geese and bean geese stay. During the spring migration the fields and shore meadow of Haeska village are the most important stopping places for lesser white-fronted geese.  
PS The camera will be moved at the first possible opportunity from the present storm-swept site for geese to the overnight stopping place for cranes sheltered by the Haeskarahu.