Autorid
Memories from Urmas Sellis, Kotkaklubi
Estonian text posted 20.09.2018
Image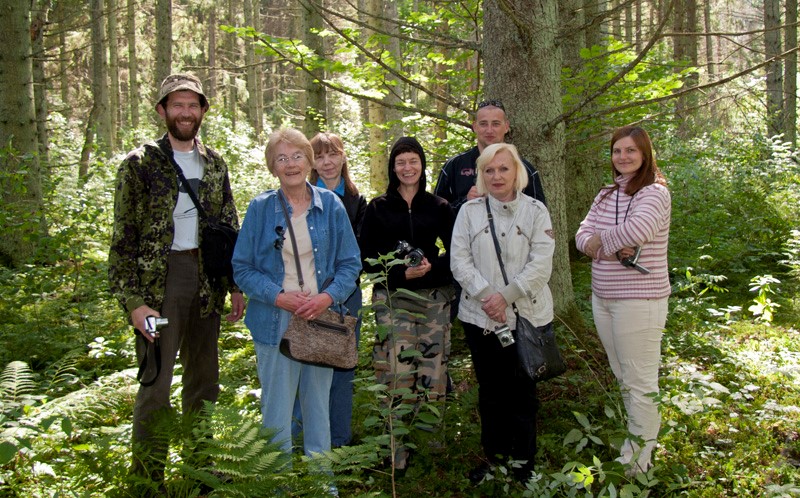 Body
It is probably not so important whether it started exactly 10 years ago or a little earlier, but somehow an international community of people gathered virtually around the black stork webcam (at that time the only one in Estonia). It was called a forum. True, that kind of meeting people did not have the best standing then but I believe that we managed to improve that, thanks to the volunteer administrators and moderators who have acted on the one hand unobtrusively  but on the other hand quite powerfully when needed. There were (and are) many questions from the camera installers but even more from the watchers of the nest life of this rare bird by way of the camera. As far as our knowledge then allowed we tried to answer them and also anticipate issues that could be expected. But still it soon became clear that the best answers did not come from the black stork specialists (at that time I too considered myself a specialist) but that the many forum members always managed to give more thorough answers because they represented many language groups and so could get access to much more diverse information. And moreover the motivation of a forum member to find an answer is often greater than that of the specialist (they don't know everything by heart either). I also remember from the early years of the forum the competition (unannounced) for who would be the first to get an image of an interesting event in the nest into the forum and later the same thing was learnt to do with video records.
The forum members are smart, able to quickly find the needed tools to use from the wide Internet expanse. Of course they are disappointed when some cleverly-learnt smart cunning no longer works but it has always been possible to find  a new and even better way and to convey one's experience to the others (my apologies if all this is quite clear to the FB people – I am not a member of that community and not familiar with their logic!)
The language of the forum has been English. For the large majority it is a foreign language but we have had skilled linguists from the beginning who have helped when needed. Limited knowledge of English may have been the reason for some not to be able to participate in the forum. But there have also certainly been those forum members who have learned English quite well by taking part actively (at least in writing) and now can concentrate on other issues.
Leaving a known and familiar environment is not always easy but some forum members have taken the initiative to go from the virtual forum to real meetings with other forum members. Geography sets up its own limits but the first meeting of forum members in August 2008 was memorable – I had never seen any of the people who gathered then. At the same time we had socialized virtually as good friends for more than a year and called ourselves storkaholics … you may imagine this blind date that took place somewhere in the middle of Estonia, in a forest near Jõgeva!
By now the forum has grown quite big and varied, but maybe more about that later.
There are also photos from that first meeting of the black stork forum. I will share them with you: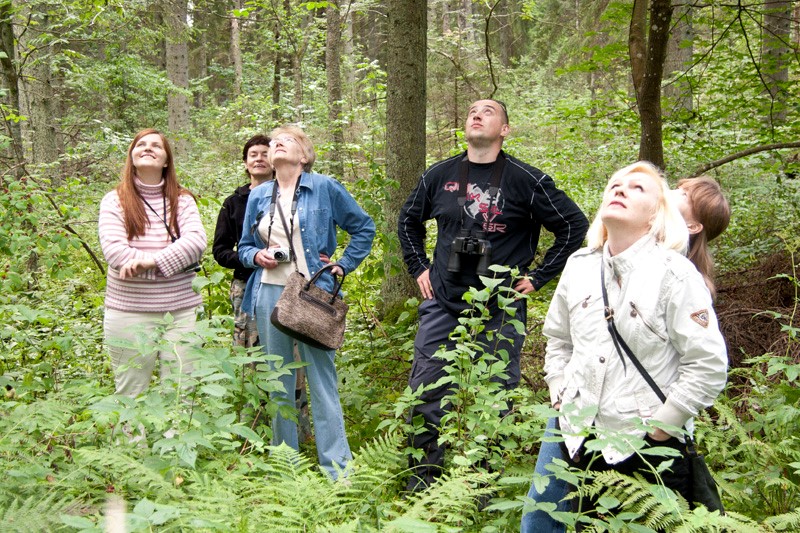 To begin with it was searched for somewhere high up - stereotypes …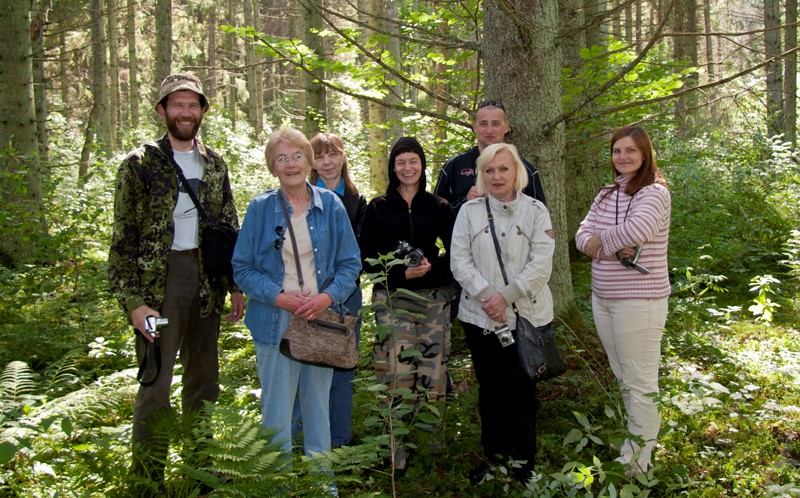 But look where it finally was! The camera is on the nest.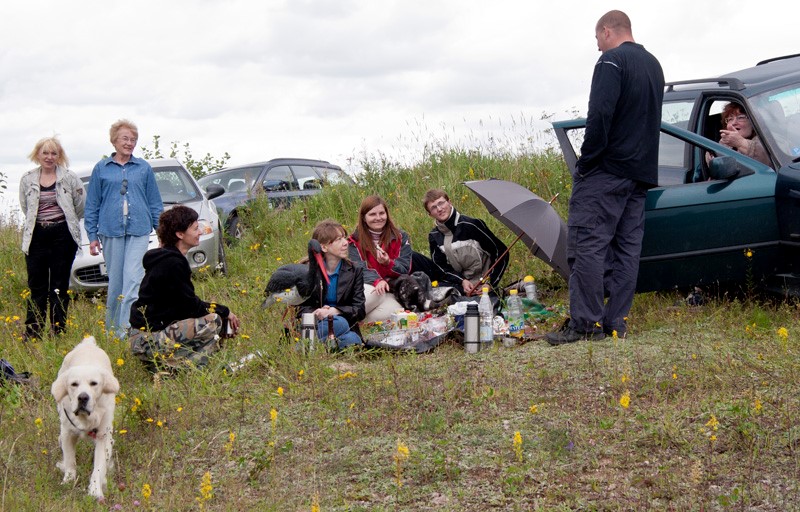 Everyone could not be enticed to the forest, some had to take care of lunch.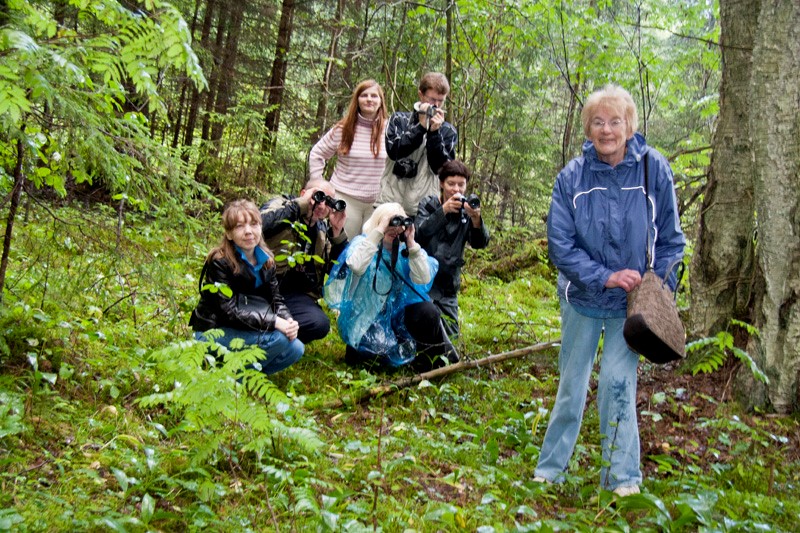 Back to the forest again after eating, there was enough film in the cameras.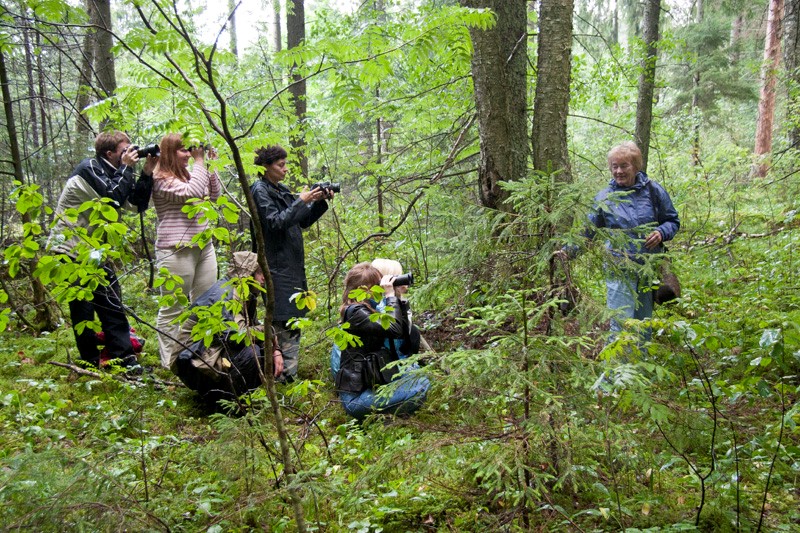 Whose turn was it now to act as stork? Jo, please walk like a black stork fishing in the forest! No, no … not selling. Here is a play with words in Estonian - catch a fish (fishing) is kala püüdma, but selling a fish is kala müüma.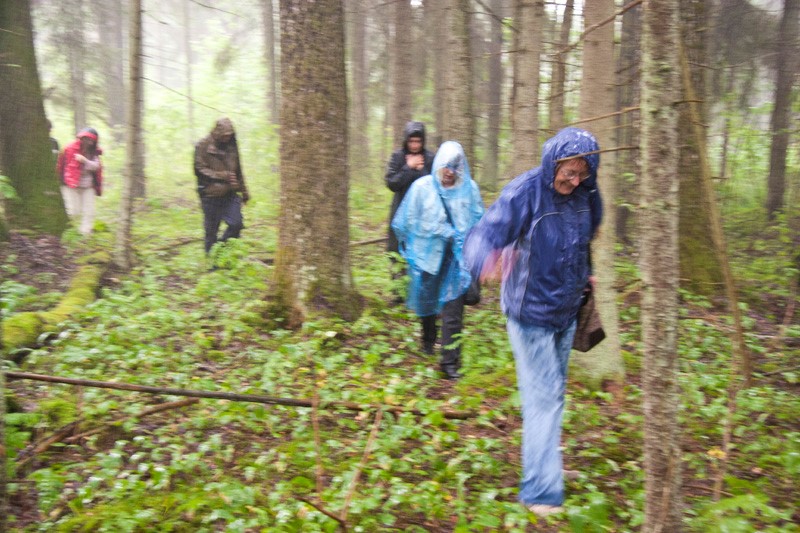 The final torrent was memorable for all, there was nowhere to hide - but the fish loved it.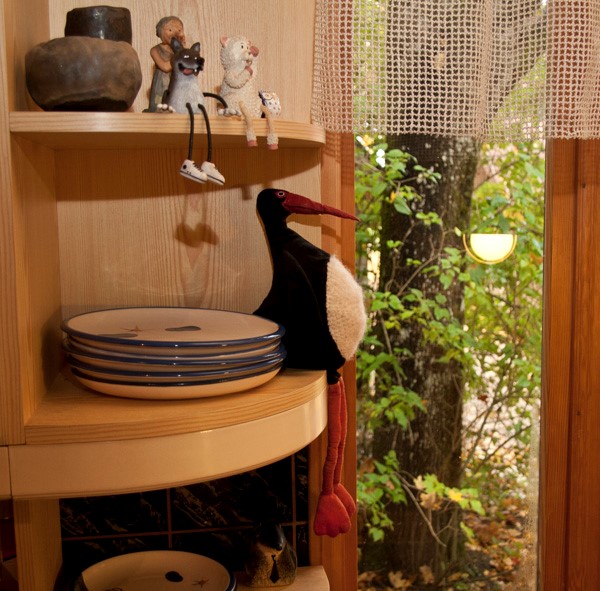 Veera, the black stork. It was made and given to me by Taina, forum member from Finland. He has been sitting for ten years on the shelf, maybe he wants to go back to Taina. Must look into it …
Urmas