Autorid
Text and visuals Kaido Einama, www.reisijutud.com
English translation Liis
Estonian text posted 11.10.2018
Image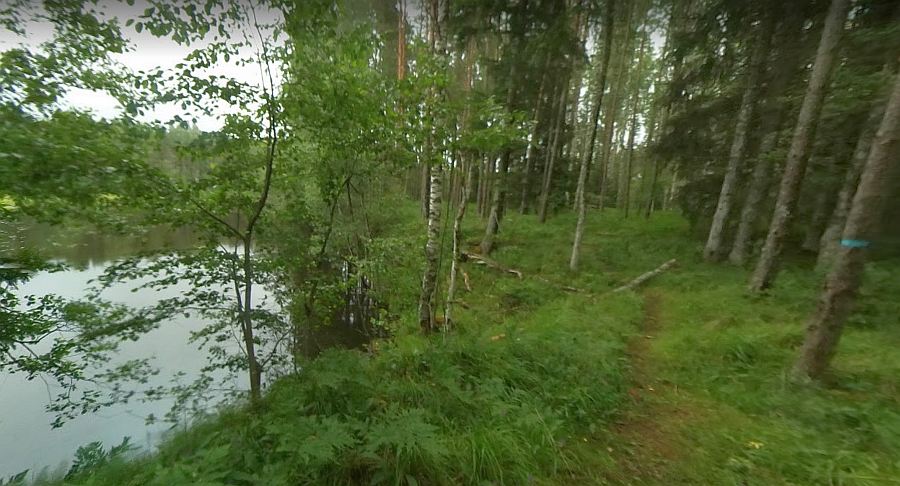 Body
There are hiking paths that seem quite ordinary but soon will no longer be so – one of those is the nature trail in the Poruni ancient forest. When the Reisijutud.com people were there 15 years ago local people told about bears that in the night visited hikers sleeping in their tents in the middle of nowhere and put their noses inside the tent to find out where the delicious smell of food came from. And a local mushroom picker suggested cunningly to pick those "rubber mushroom": "I don't want them, but leave the ceps for me". He called the chanterelles "rubber mushrooms".
Now nature at many hiking trails and forests becomes steadily sparser, only fellings at nature trails are getting ever more common. A "many-storied" ancient forest however where axe and saw has not influenced the landscape for a hundred years exists at the Poruni trail
Many-storied means that the trunks that fall across the PoruniRiver stay there as they have fallen and new trunks fall across them creating a many-storied climbing framework. In the dry season you can roam along the dry riverbed as in the Amazonas jungle; on the banks the thickets of shrubs in places are very dense. The learning trail however runs along the Poruni river bank until its confluence with the NarvaRiver without going into the thickets, with a little picnic area at the meeting.
Since it is a border zone identification documents should be brought along. Moving along the river bank is not forbidden but the border guards may ask for documents.
See enlarged map view:
See enlarged map view:
EV100 hiking paths
To celebrate the Estonian 100 year jubilee Reisijutud.com presents maps  of a hundred hiking trails in beautiful landscapes. The paths will be marked with GPS tracks and saved with 360 degree photo views, regular photos, Google Street views and descriptions.