Autorid
Screencap from webcam  IceAge, LK forum
English translation Liis
Estonian text posted 30.01.2019
Image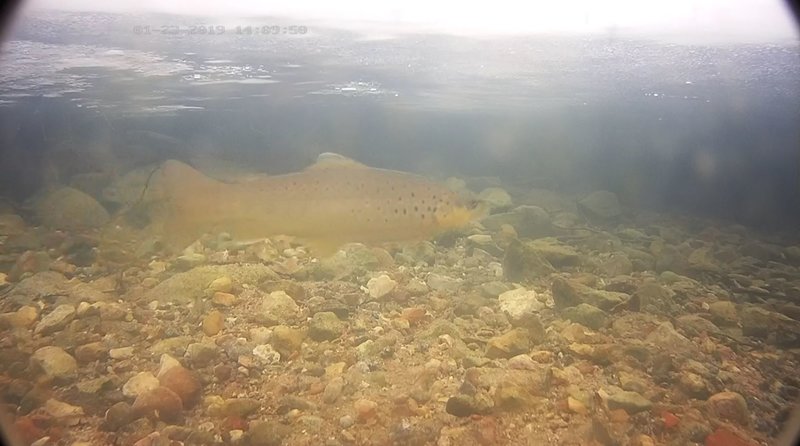 Body
Spawning period is ending
River trout, Brown trout        Jõeforell or hõrnas       Salmo trutta morpha fario
The spawning period is coming to an end in spring-fed water bodies.
This year viewers could see in the webcam, and thanks to the low water level, even the spawning under the ice cover. Unfortunately the water turned more muddy due to the low flow rate, but such a view we have simply not seen in previous years.
During the cold weather last week dugout wells are said to have become empty locally.