Autorid
Photo Arne Ader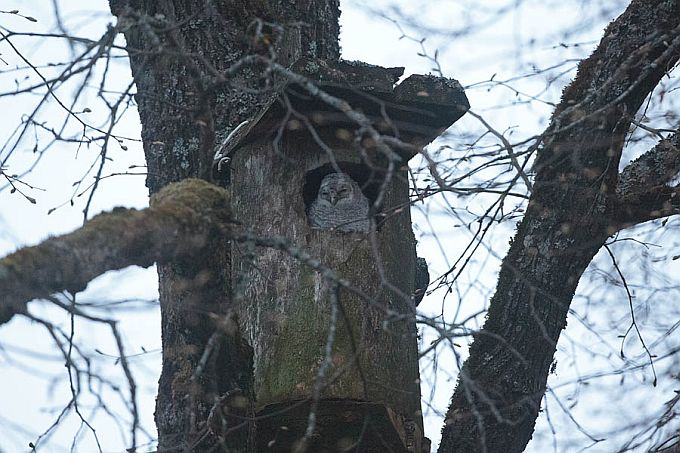 Tawny owl chick ( www.loodusemees.ee )
Body
The hope remains that the only one to come out from the nest trunk will stay healthy.
Tawny owl        Kodukakk            Strix aluco
A sad sight for watchers but so too nest life may turn out in nature despite our best wishes.
We don't know  the cause of death of the last two chicks. It seems possible  that a disease or parasites attacked them. We promise to share the information when any explanation is available .
The transmission from the owl camera ends.