Autorid
Video edited by  Solo, LK forum
Estonian text posted 26.08.2019
Body
Black stork     Must-toonekurg        Ciconia nigra
Starting today (August 26) the webcam will stop transmission from the web camera for this season. As a reminder, here is  a small summary of the nesting of female Kati and male Karl.
Web camera images by Tatjana, LK forum
The first of the young birds to leave on migration of the young birds was Oru (716O) on August 10.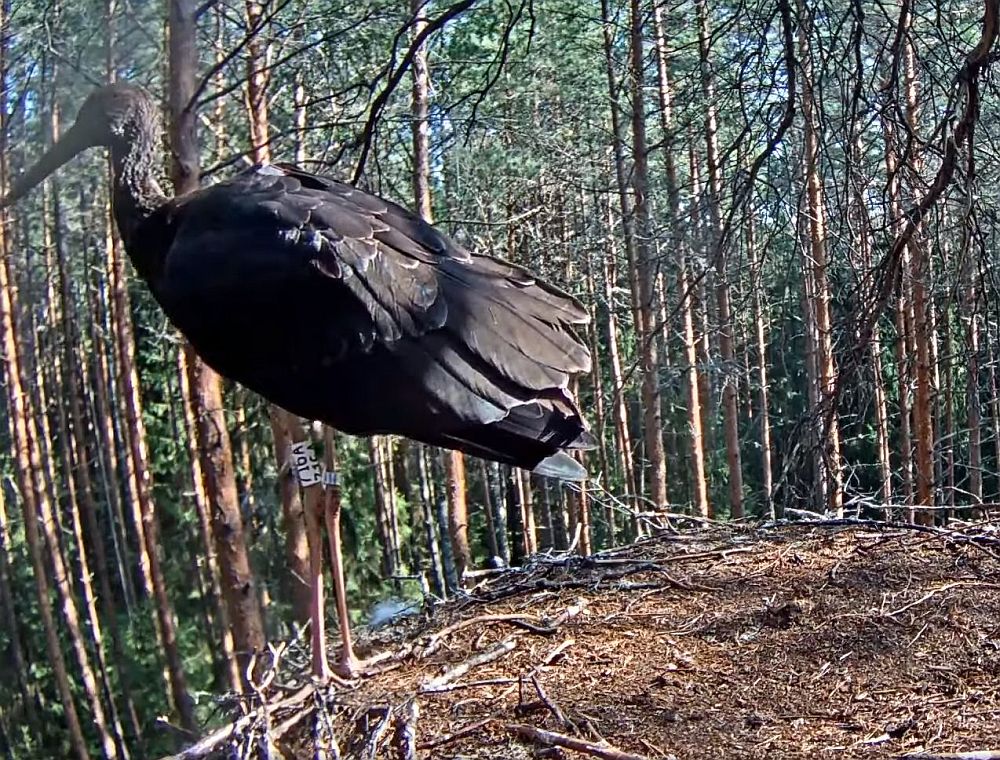 Viewers will certainly be interested in how things are going with young Aru,. the last one to leave the nest, who had a healing wing injury. Aru left on migration on August 17. Aru's migration jouney has carried him to Latvia, he is adapting to solitary living, training independent food search excursions both on the ground and in shallow water bodies – a young bird  has many things to learn and master.
Urmas Sellis has promised to write a more detailed overview of the whole breeding season when field work has finished, and to tell about the migration of the young birds with transmitters.
Our thanks to all viewers of the webcam transmissions, and all the observant and emphatic  forum members and we wish the whole stork family fair  migration winds