Autorid
Introduction and illustrative material   Tiit Hunt, www.rmk.ee
Estonian text posted 01.10.2019
Body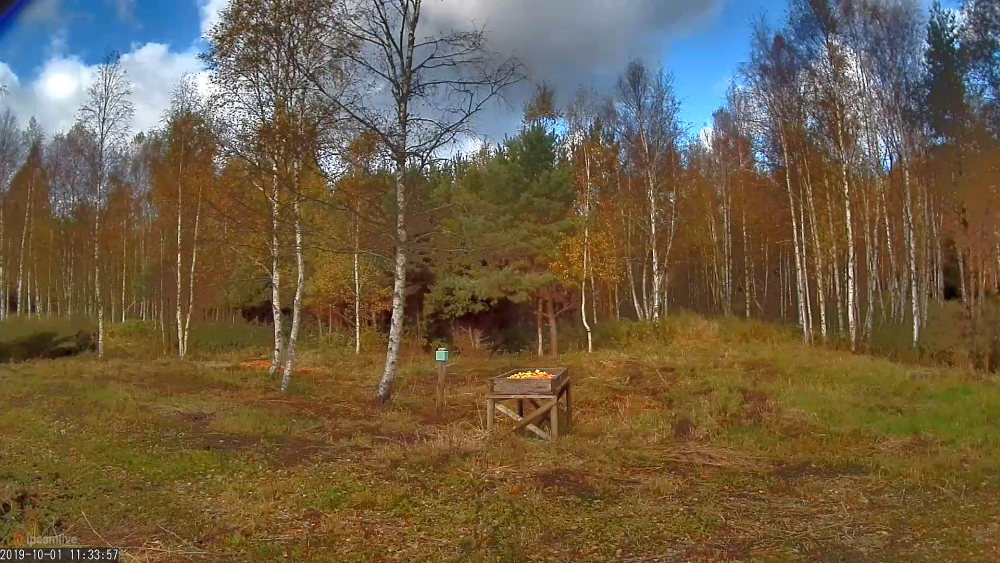 We can again follow the doings of the red deer  (Cervus elaphus) through the web camera in Saaremaa – the 7th season from the start in 2014 and from the same place .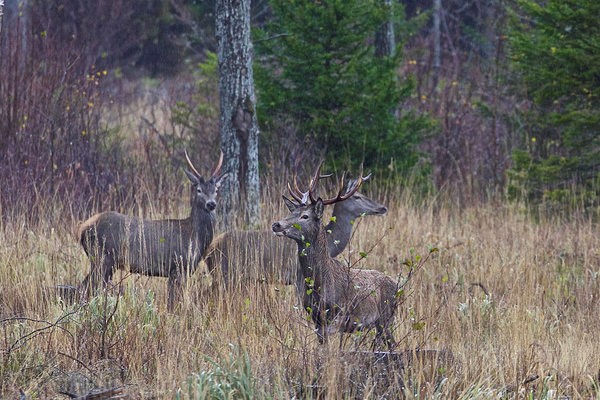 Experiences from earlier years have shown that the deer start visiting the location after the mating period and when constant frosts arrive. The heat period still lasts at present, as evidenced by powerful deer bull roars sounding from both close by and from a distance.

This time we start the deer camera season earlier than usual and we will see when the creatures will come to munch on carrots and silage this autumn. Many reasons attract the deer to the place in addition to the colder weather; and years are not copies of each other.
A pleasant surprise came when on September 27 in the morning about 7 o'clock two bulls were there eating carrots: one with "stick horns" and the other one a deer bull with wide twelve-pronged horns. Of course other forest animals come to inspect the site for various reasons; a raccoon dog and a fox have already been seen.
As a reminder the video "Hirv ja kile - Deer and Film" might be watched; the flute was played by Elisabet Hunt .
So let us watch the deer camera and see what surprises might come there when we have the time.
Many thanks to Omar Neiland from  HatCam, who solved problems by the load before the image from the deer camera became watchable and to Uno Vait for providing the food.