Autorid
Photo Arne Ader
Estonian text posted 01.01.2020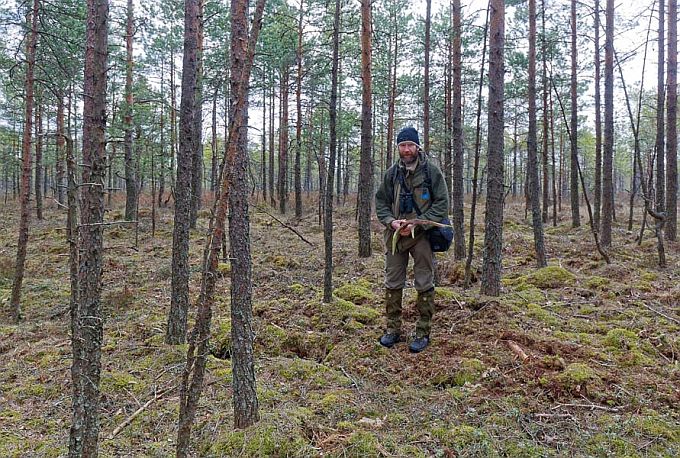 Naturalist Urmas Sellis. Ohepalu Järvesoo ( www.loodusemees.ee )
Body
Elk or moose (US)     Põder       Alces alces
Older  elk bulls have shed their "pride" in December, younger bulls may be seen with antlers until the end of February, sometimes even in March.
Many older foresters know where  to look for elk antlers. This year's winter, moss green up to now, offers good opportunities to roam around in forests. For the record – towards winter elks too move towards drier habitats and can be seen in daytime, moving around several together.
We can find elk antlers now completely by chance before the snow carpet hides them. In spring the antlers already have bleached to whitish, the forest adds a greenish cover and spotting them is not all that simple any longer – it seems rather that there is a moss-covered greyish twig and so the antlers in time become part of the forest.
On antlers found in spring we can often notice surface damage. The numerous small rodents in the vicinity have tested their teeth on it but there have never been completely gnawed-up antler remains. If a deer antler should happen to lie on a fox's trail the animal will carry it to a more sheltered spot – interesting why, the antler is not edible for him.
The weather will be nice on the first couple of days of the New Year and there is always something worth notice in the woods.