Autorid
Text and photos  Tiit Hunt, www.rmk.ee
Estonian text posted 09.01.2020
Body
The Tree of the Year 2020 is the common spruce (Picea abies), or more precisely in English the Norway spruce. For us here in the north it is so common that we simply leave the word "common" out of its name and so familiar that it might even be boring. So for Christmas we may bring in something more exotic, such as a fir that has been grown god knows where.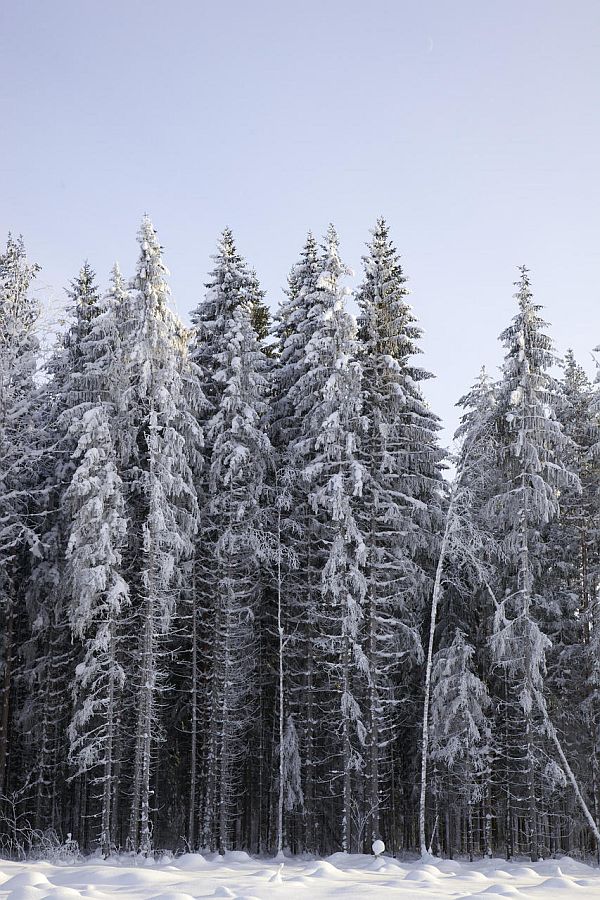 Snowy spruce forest
Yet the spruce in all its shapes is so conspicuous in our nature and culture.
Even though the spruce is estimated to be third in abundance among Estonian trees after the pines and birches the title of the tallest tree in Estonia is officially held by a 48,6 meters tall spruce called the giant of Ootsipalu valley. According to different estimates this tree giant is 130-160 years old. A spruce may even become 500 years old in certain conditions but here in Estonia where spruces tend to be prone to all kinds of diseases that dry the tree prematurely it lives perhaps 250 years as a maximum.**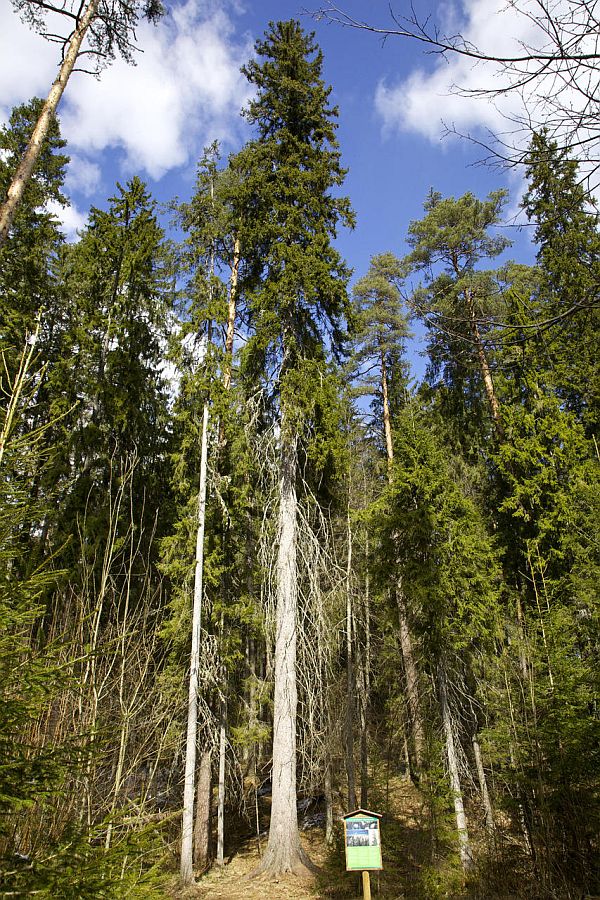 The tallest Estonian spruce in Ootsipalu 
The surname Kuusk is carried as of the beginning of last year by 1809 persons which makes it one of the most frequent surnames in Estonia.
In the light of today's Twelfth Day that marks the end of the current Christmas period it must also be mentioned that precisely Tallinn very probably is the birthplace of the modern Christmas tree tradition. Or possibly Riga. Because seeing from a distance there was no great difference at that time, the 15th-16th century. It is certain however that at least the custom of bringing spruce branches indoors existed already before that in the city as well as in the country. It is a faroff echo of joining of Christian customs with heathen traditions that has carried to us even today.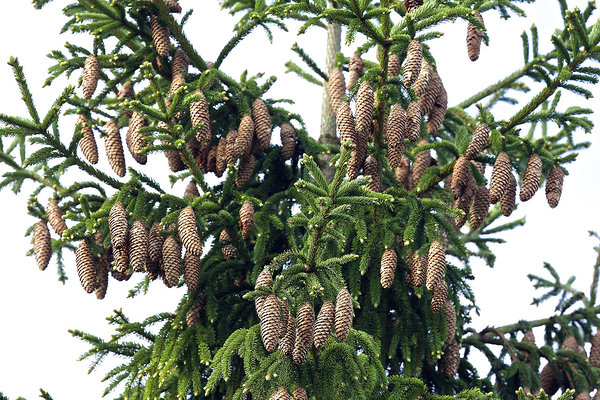 Spruce with cones
So instead of just throwing away the tree that has served its purpose it is in all ways appropriate to take leave of it ritually and to send it by a living fire, as was done in the old days, to whereever old spruces go after death.
And who still does not want to abandon their tree and holidays yet today, then we remind that according to the old calendar the holidays are celebrated today and the new calendar too stretched the precious Christmas period to St Knut's Day or Twentieth Day Knut which was celebrated on January 7 or January 13, depending on time period and location.
Here are in addition some photos on a spruce theme: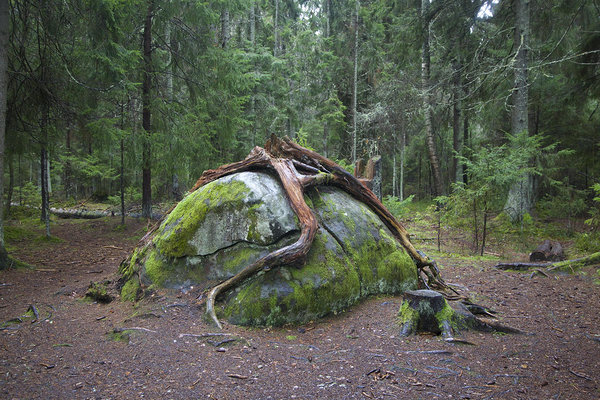 Remnants of the Tädu spruce in 2017 that grew on a large rock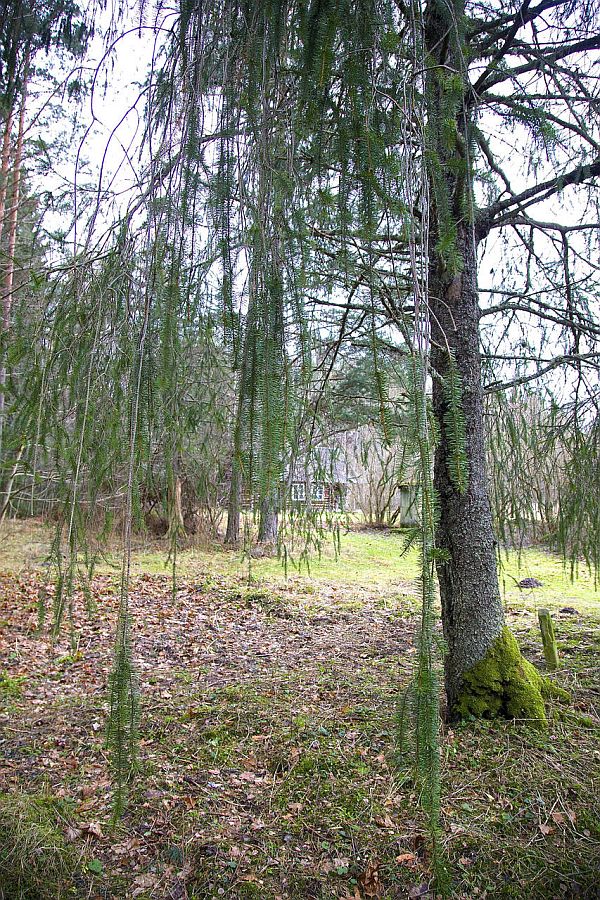 Snake-branch spruce (Picea abies f. virgata) with long drooping branches in Lobi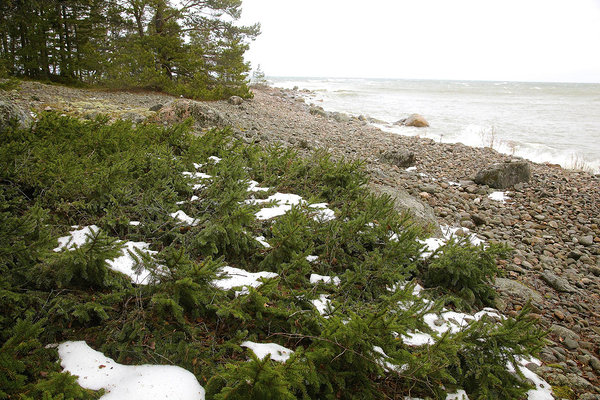 "Spruce lawn" growing on a shore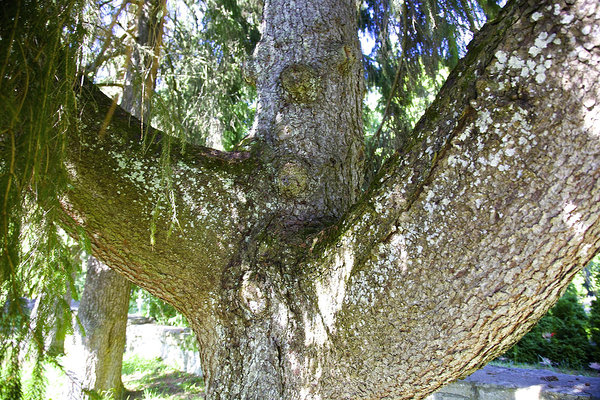 Chandelier spruce in Kullamaa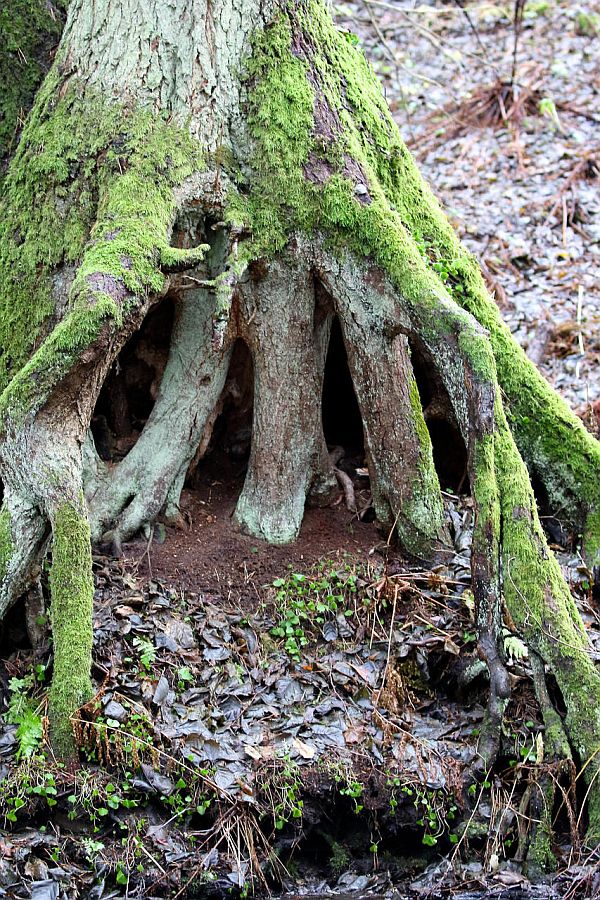 Spruce "with feet"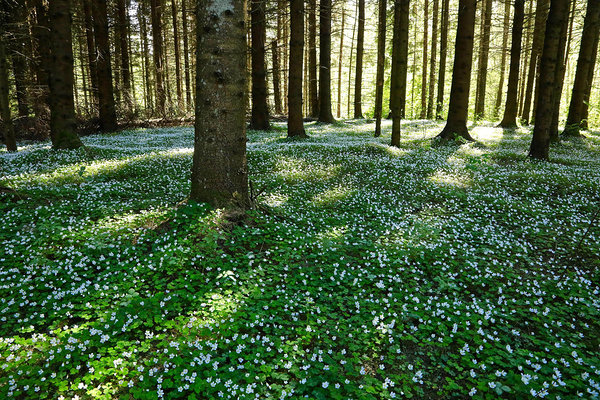 Spruce forest with wood sorrel