Summary by Tiit Hunt, www.rmk.ee
English translation Liis
Estonian text posted 29.11.2018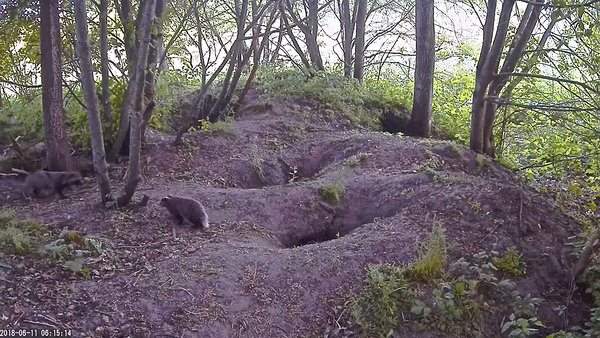 The badger camera ends a season rich in events, "custom made" compared to earlier seasons in the sense that the animals pleased the watchers with being often present in camera view and not leaving the home hillock in summer for any longer periods.
A tiny whimpering cub could be seen already on the third day on-line between the jaws of the badger mother coming out of the burrow. The cub was brought to the outskirt of the sett to a freshly arranged nest. A second cub was transported in the same way a couple of hours later.
At least seven raccoon dog pups saw daylight in the badger sett with nineteen burrow openings The bustling of the "city folks" lasted day and night.