The author, Kristel Vilbaste, also posts texts in Vikerraadio
Photo: Arne Ader
Translation into English by Maret
Estonian text posted 23.08.2018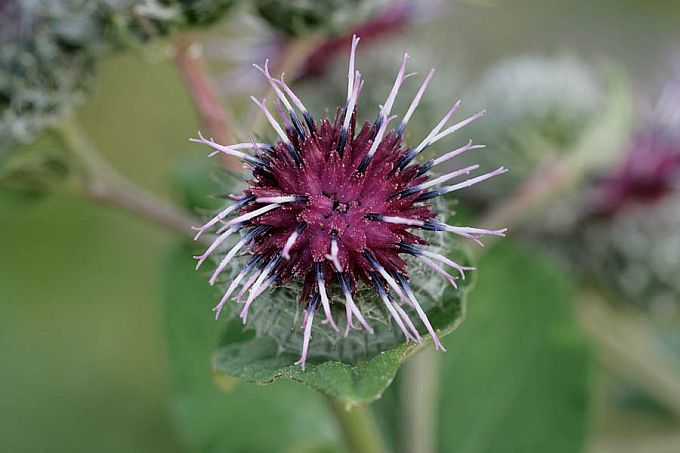 Woolly burdock
The stalks of burdocks have grown chest-high and the plants themselves are full on burs, some of them still carrying a ring of purple bloom.
But most of them are totally ready to catch onto a passerby's sleeve or hair. And to travel away.
Despite being such a catching nuisance, the burs are still liked by everyone. In the middle ages it was customary to present burdocks to your beloved, when you wanted to let her/him know, that you were ready to get fully attached to your sweetheart.