Sisu
The fourth grade of the Ridala Elementary School invited the editors of the home page of the the animal of the year to visit them to see their trail camera. The camera is hidden at in the Vätse village five kilometres away from the school, at the house of fourth-grade pupil Erik.  When we got out of the car we headed for a little clearing in the forest behind the house where there was some grain spread on the ground and a salt lick block on top of a pole. We added vegetables bought at the Haapsalu market: carrots and cabbage leaves – roe deer like them. At the moment of course there were no animals there – our trampling around scared them. But in the trail camera the daytime visits of of the animals are nicely captured. 
Who else comes to the salt lick? We take along one camera from the tree – and hurried to the warm room to drink raspberry leaf tea and watch the images!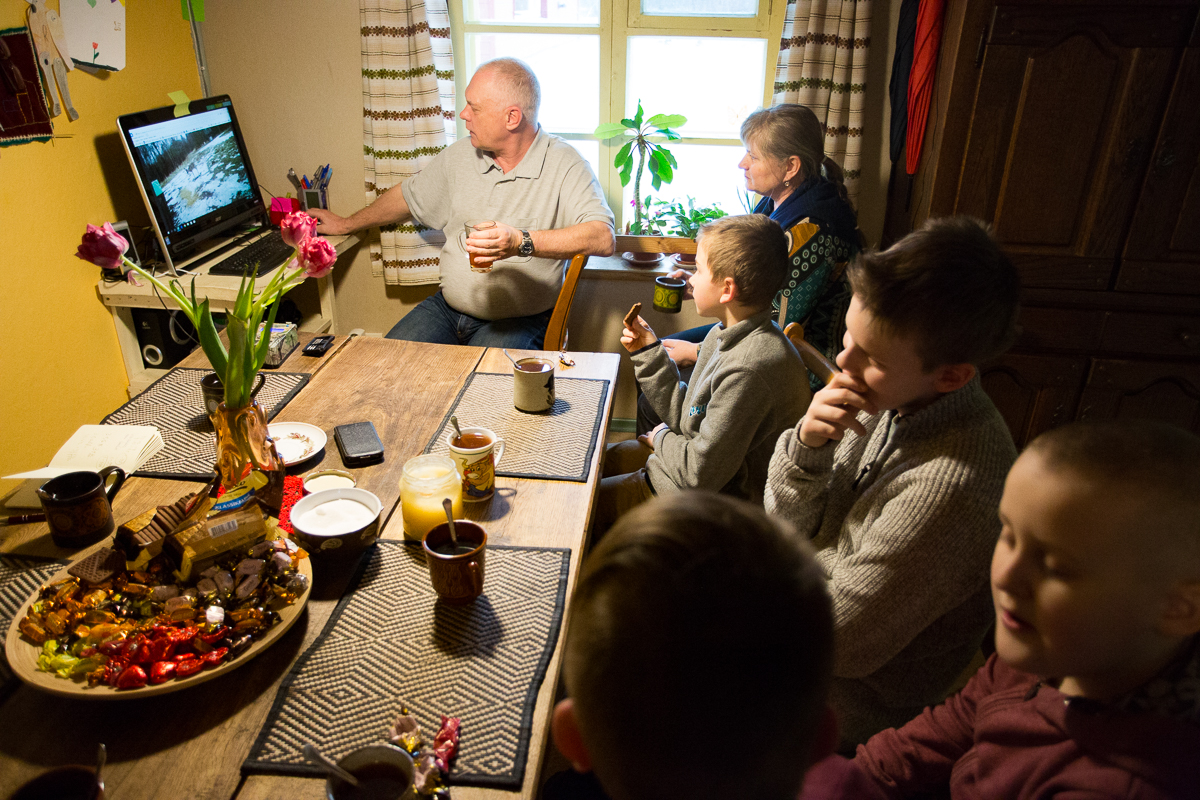 Erik's father, hunter Tõnis, transfers the images into the computer and as the first one we see a raccoon dog. The reflecting eyes look straight toward the camera. Then comes an image of the familiar little roe deer buck  whose antler growth the children follow – there is talk about it in previous stories. "See how fast his antlers have grown," teacher Ene is amazed. "The deer have become fewer during the last weeks," Tõnis comments . "The rutting period starts." Earlier according to Tõnis the roe deer passed on average 5 times a day past the camera; now the herds have quietly started to disperse. Which does not mean that the deer won't come in camera view at all  in spring and summer! They will.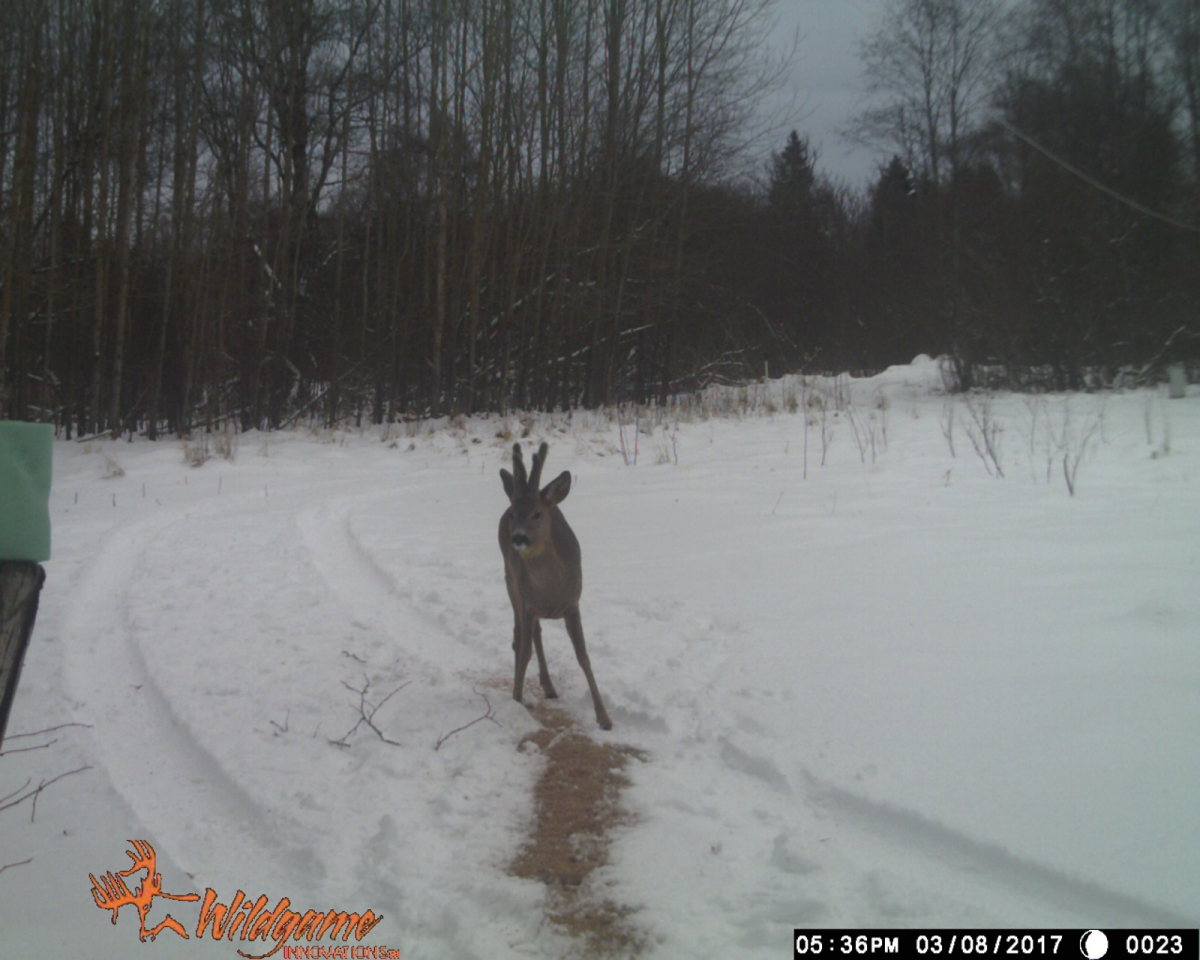 Since the camera is practically in Eric's yard he is best updated among his eight classmates about the most recent news. He knows how many roe deer visit the camera, what they look like. At least four deer have been seen at once on camera. And other animals have been recorded too: fox, raccoon dog, elk, even wild boar and images have been made of the jay and other birds. The best images Tõnis saves in the computer so they are available to children who haven't been in school too.
Who would the children themselves want to have in camera view? "A jackal!" was the quick reply from the boys. Even this might happen – around there the new species in Estonia moves.
If a school class – or why not a kindergarten or family – would like to get their own trail camera after reading this story please contact our office. We will be happy to help to realise this idea!
Helen Arusoo