Autorid
Screenshot from webcam  UteL, LK forum
Translation Liis
Estonian text posted 04.07.2018
Image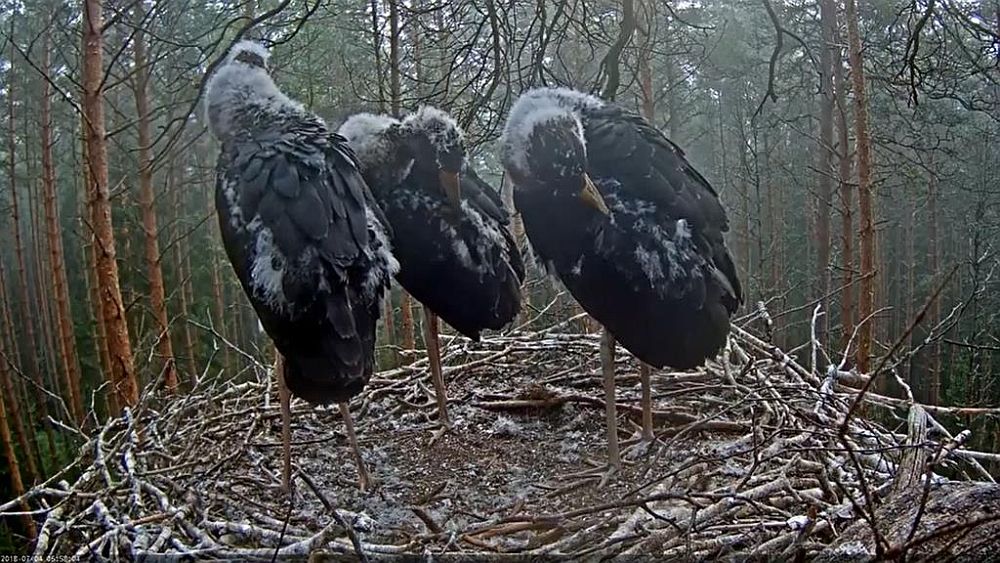 Body
Early morning grooming
Black stork      Must-toonekurg      Ciconia nigra
With the trimming of the plumage less "chick down" remains, the growing proper feathers get cared for and there will be fewer pestering parasites left – there may be quite a number of them in the nest.
The adults feed the young storks well, at least four rounds of food per day.
Male Karl bringing food to the storklets
About the current state of black storks:
In Estonia black storks were given a protected status in 1958 and were included in the most strictly protected category of birds in 1994.
The task for the nearest years is to preserve the 60 to 90 breeding pairs of  black storks and to identify the major factors causing the low population number.