Autorid
Screenshot from webcam  IceAge, LK forum
English translation Liis
Estonian text posted 19.10.2018
Image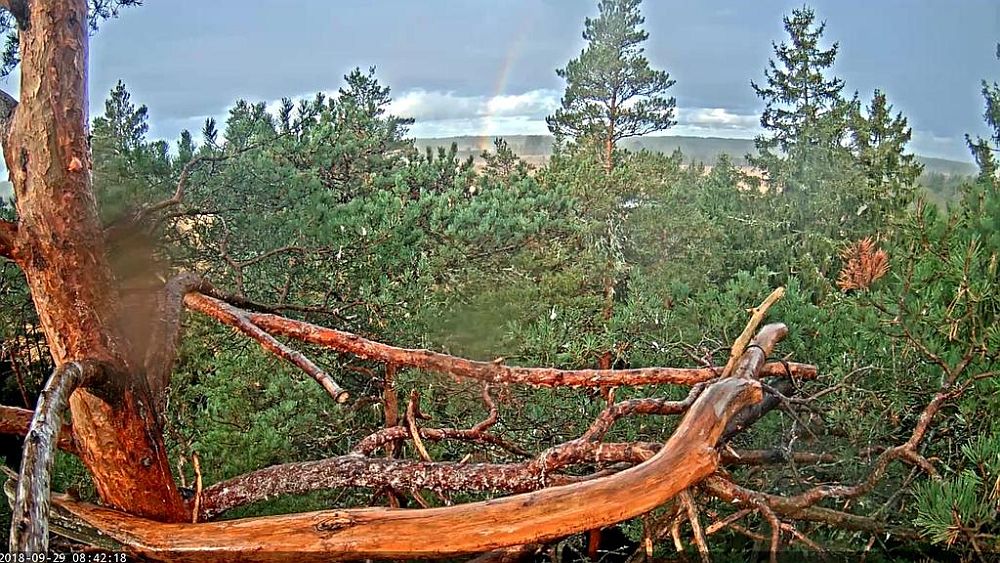 Body
White-tailed eagle pair Suvi and Sulev's nest looked like this at the end of the season
White-tailed eagle       Merikotkas      Haliaeëtus albicilla
 In the beginning of October Urmas and other members of the Kotkaklubi went to improve the nest in the hope that there will be enough time to the next breeding season and that the eagle pair will have sufficient time to get used to the nest and take it over.
Image from webcam Liz, LK forum. Urmas in the final stage of the repair work
The adults of the white-tailed eagles move all the time in their territory and also visit their nest at intervals.
Yesterday the eagle pair were inspecting the nest – one of them only in flight, we could see it only for a moment…
Video recorded by Urmas Lett, www.eenet.ee