Autorid
Text and video records Tiit Hunt, www.rmk.ee
English translation Liis
Estonian text posted 17.12.2018
Body
Last night at 3.41 and in the morning at 8.01 a lynx appeared in the webcam – the Animal of the Year .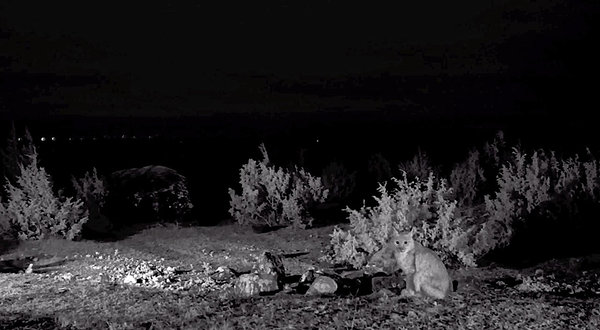 It seems that there were two different specimens; the night walker that showed itself only cursorily seemed to be an adult while the size, exterior and body language of the morning visitor seemed rather to be a juvenile. In any case a nice surprise and change from the mammals in the camera list up to now – mice, jackals, foxes and hares.
We will see if a wolf will also come as happened last winter when the jackal camera was about six kilometres away from here on the Metsküla shore. Then also  a dusky evening hour in early spring brought a female lynx with two offspring briefly into camera view.