Autorid
Image and video from webcam Liz, LK forum
English translation Liis
Estonian text posted 21.12.2018
Image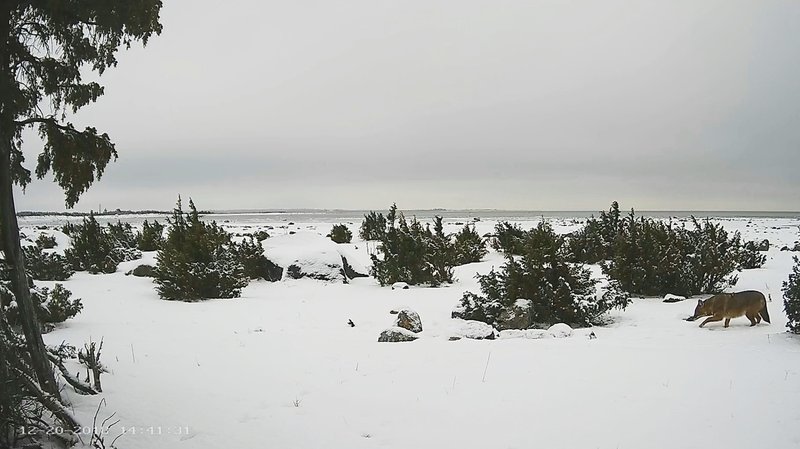 Body
 

Jackal; Golden jackal   Šaakal or harilik šaakal   Canis aureus
By now extensive DNA investigations have been made and almost definitely it can be stated that the jackals in Estonia have Caucasian origins.
In Europe two major jackal populations are known: one in the Balkans and another in Caucasia . It is interesting that the Latvian, Lithuanian and Polish jackals originate from the Balkan population.
Soon we will introduce the causes of the migration of these animals, their possible distribution, natural enemies etc.
The behaviour of the predator in daylight