Autorid
Video recorded by  Urmas Lett, www.eenet.ee
English translation Liis
Estonian text posted 12.04.2019
This morning at six o'clock
Body
White-tailed eagle         Merikotkas       Haliaeëtus albicilla

 
… and not for the first time during the last month. Still the same adult, ringed with the number  E301 and with a nice white tail.
In due time we will find out whom we have to do with.
Screencap from webcam IceAge, LK forum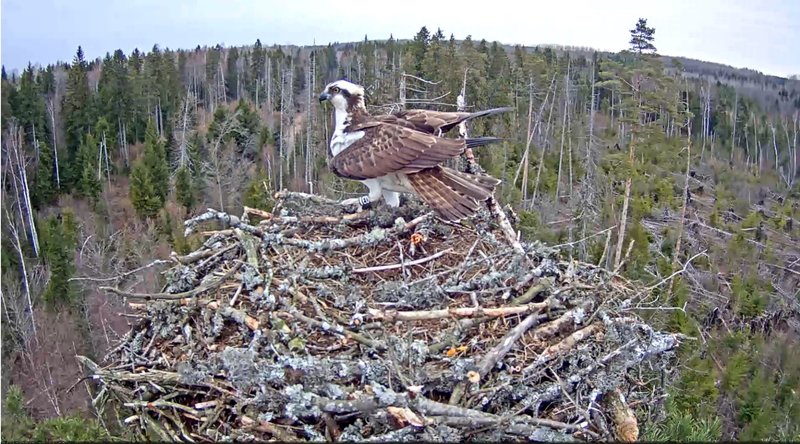 "Nest owner" arrived at  9.15
Osprey         Kalakotkas         Pandion haliaetus
Within the next few days we will start the transmission from the osprey nest web camera.