Autorid
Video recorded by Aita, LK forum
Estonian text posted 14.06.2019
Body
Nightjar          Öösorr            Caprimulgus europaeus
Towards morning the second egg of the nightjars also hatched. Thus all took place on June 13 and 14.
The eggshells have been removed from the nest and at the end of the video we see the interaction between the newly hatched chick and the female bird.
Screencap from webcam  Michi, LK forum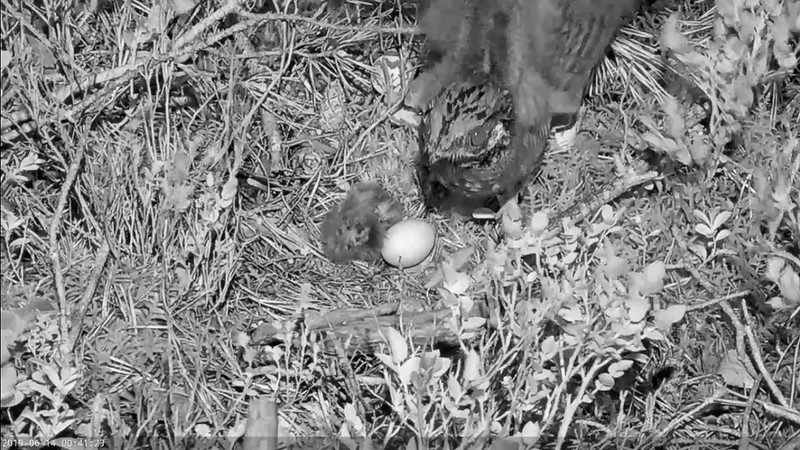 Night-time image: the male arrives at the nest to feed the older chick
Nightjars catch flying insects at night and bring small "food parcels" where a number of insects have been collected to the chicks.
According to literature both adults may feed the chicks up to ten such "parcels" during a night as they grow – but we will see during the next nights how often and in what way this happens.