Autorid
Screencap from webcam video recorded by   Liz, LK forum
Estonian text posted 20.06.2019  10.25
Body
Goshawk      Kanakull        Accipiter gentilis
If we have the identification right  we have to do with a first year goshawk because we can see lengthwise streaks on the breast plumage of the hawk.
During the attack the goshawk changes tactics because the storklets defend themselves. It was left to push someone over the edge of the nest when flying past which also happens 5 minutes into the video.
The goshawk weighs probably just over a kilo and the storklets are beginning to approach a kilo.
We don't know what happens on the ground under the nest but the goshawk has not left and a new attack took place at a quarter to ten …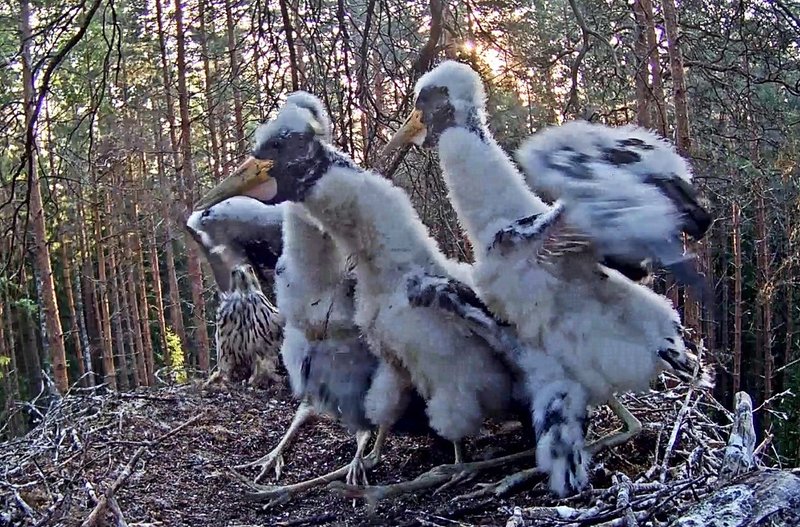 The attack still lasts...