Autorid
Video recorded by  Fleur, LK forum
Estonian text posted 30.06.2019
It is ever more difficult to find the birds that blend so well with nature in the heath forest
Body
Nightjar           Öösorr         Caprimulgus europaeus
Finding the birds that blend so well in nature  has become more difficult with the movable camera already since several days.
The male covers the juveniles during daytime and keeps busy with them. Where is the female?
Quite likely she lays a second clutch of eggs nearby. If  the camera operator finds the female in the vicinity there is reason to keep the camera here.
Screencap from web camera  Biker, LK forum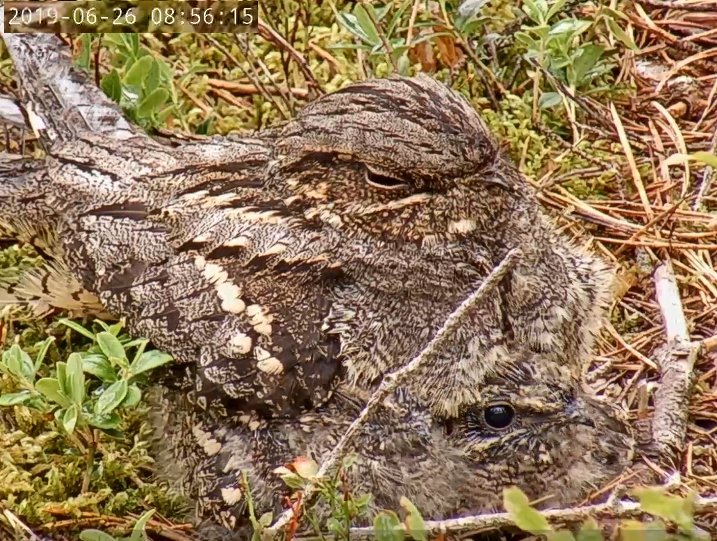 The male with the juveniles
We recognize the male bird by his white wing streak and white is also visible in the tail feathers of the bird.
The juveniles already do flying excercises
See also current posts in the LK forum: LINK