Autorid
Screencap from webcam  Sova, LK forum
Estonian text posted 14.07.2019
Image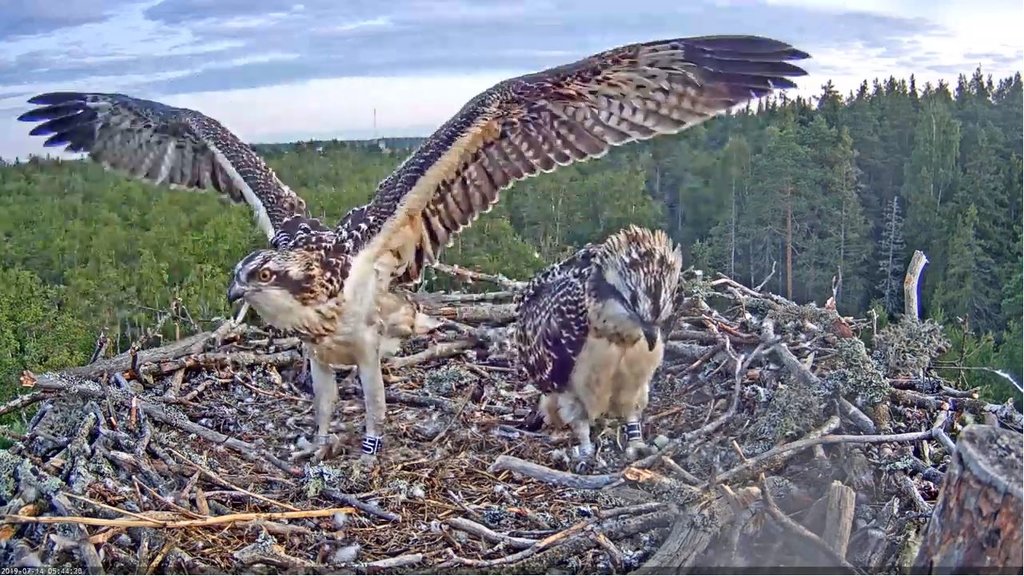 Body
The young ospreys look good, with rings on their legs and all …
Osprey           Kalakotkas       Pandion haliaetus 
The young ospreys develop visibly, that is evident when you have not looked at the camera for some days.
Most of the time the young birds are on their own in the nest. Mother Miina arrived in early morning at about five o'clock – quite likely she was keeping an eye on the nest from further off. Father  Marko arrived with prey to the nest shortly after half past six. It can be said that the summer day started off nicely.
The camera view from Osprey 2 camera was wrecked by the young "precision shooters".
Video edited by  Olgapyat, LK forum 
The young birds in the nest of ospreys Iiris and Ivo will be the same age as the ones described above in five days.