Autorid
Screencap from web camera  Anne, LK forum
Estonian text posted 23.07.2019
Image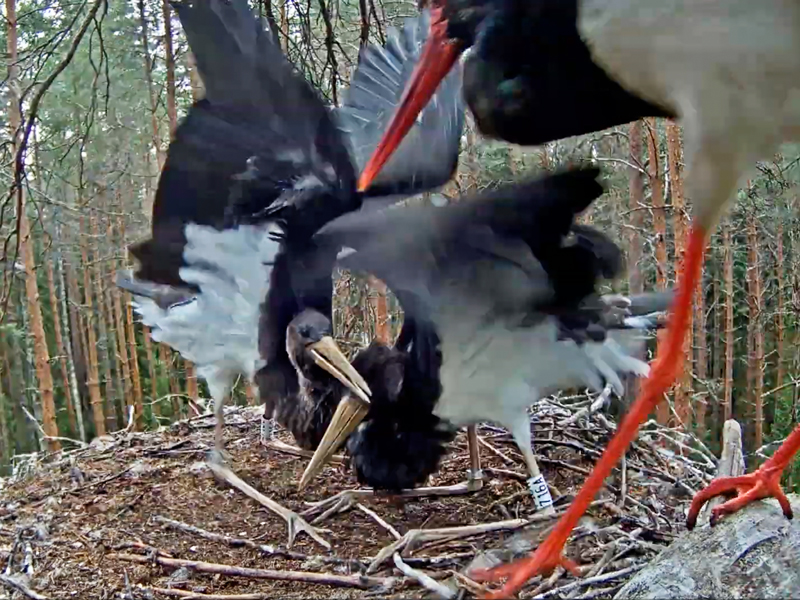 Body
Mother Kati arrived at the nest; young storks waiting for food
Black stork        Must-toonekurg         Ciconia nigra
Both parents, mother Kati as well as father Karl, come to feed the young birds nicely. Yesterday one of the young storks made its first trip out from the nest. and it is evident that if the weather allows, days with flying exercises will become common.
This morning the stork nest was empty: about twenty minutes past six the first bird left the nest, and Liz from the LK Forum recorded the departure of the second young stork half an hour later.
Today two months and one week has passed after the hatching of the young storks.