About birches before leaf fall
Photos: Arne Ader
Translation: Liis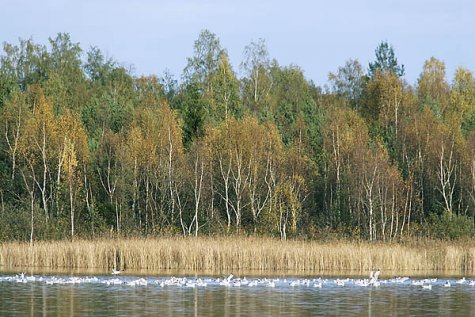 Mew gulls at Lake Saadjärve. Vooremaa
Two birch species grow up to trees in Estonia – the silver birch and the downy birch. As the Estonian name sookask, meaning bog birch, suggests, downy birches grow in humid or even boggy peat soils. The Estonian name for the silver birch – arukask – also refers to its habitat on mineral or sandy soils.
The trees are not easy to distinguish. We are used to see the silver birch with hanging branches and the downy birch with erect ones. Silver birch leaves are rhomb-shaped, those of the downy birch round. But in nature we often meet hybrids between the two species with characteristics from both. In drained bog areas the species grow together at random.
Downy birches grow more slowly than silver birches, they remain shorter and their lifelength is shorter. The bark on the trunk stays white and smooth into old age, a darker crust only forms on the bottom part of the trunk. Witches' brooms are often seen in the crown.
The bark of a birch on a hot summer day feels pleasantly cool to touch, while in winter cold it is as if it were breathing out warmth. The white bark protects the tree throughout the year. Such adaptivity allows birches to withstand extreme frosts.
The dwarf birch (Betula nana) and shrub birch (Betula humilis) stay shrub-high. Our only high-class timber tree is the curly birch (Betula pendula var. Carelica); we will talk about it early next summer.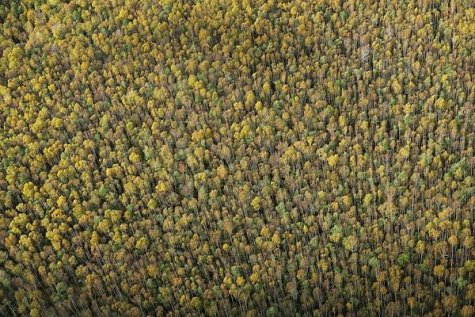 Downy birch forest