Springtime orchids shift to summertime ones
Text and photos Rainar Kurbel
Translation: Liis
Quite as the calendar, the orchid season has moved from spring into summer.
True, very slowly and modestly because of the cool weather, but still.
Many springtime species have by now already finished their flowering – the green-winged orchid (Orchis morio, early purple orchid (Orchis mascula), coralroot orchid (Corallorhiza trifida), lesser twayblade (Listera cordata). This year it would be very exceptional still to see the lady's slipper (Cypripedium calceolus), bird's-nest orchid (Neottia nidus-avis) or military orchid (Orchis militaris)in full bloom at Midsummer, for them too the time is coming to an end for this year.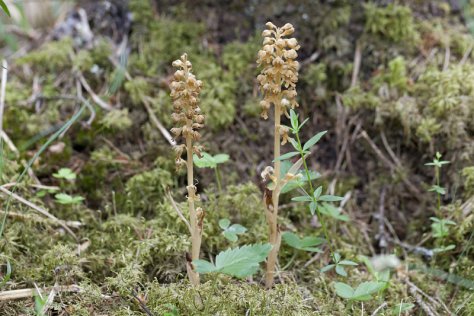 Bird's-nest orchids on June 7th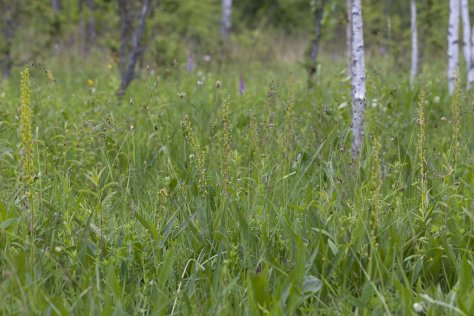 Common twayblade (Listera ovata) is still at its peak
The fly orchid (Ophrys insectifera) flowers in the west Estonian alvars already since several weeks, but now the time has also arrived in the spring bogs
In the next few weeks the marsh orchids (Dactylorhiza sp.) will dominate in the number of species. The earliest species are already flowering (the early marsh orchid (Dactylorhiza incarnata), the Dactylorhiza baltica), the medium early ones are just starting (the common spotted orchid (Dactylorhiza fuchsii), the southern marsh orchid(Dactylorhiza osiliensis)) and the late ones are opening their first, lowest flowers (the Dactylorhiza russowii, the heath spotted orchid (Dactylorhiza maculata)).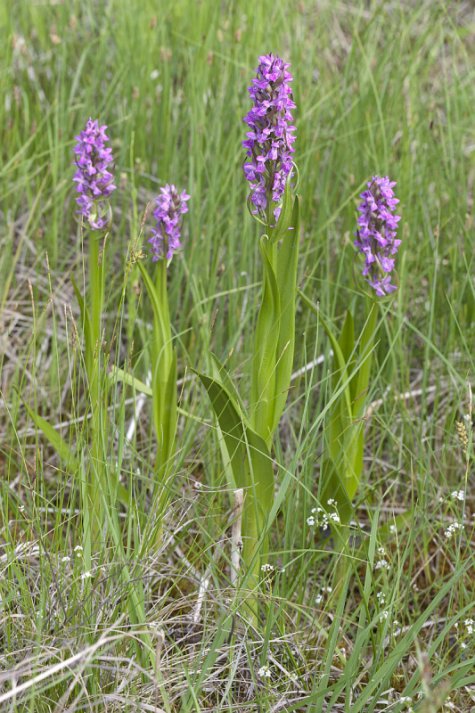 Early marsh orchids showing off their beauty at a ditch bank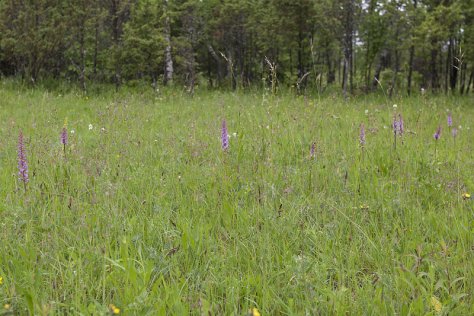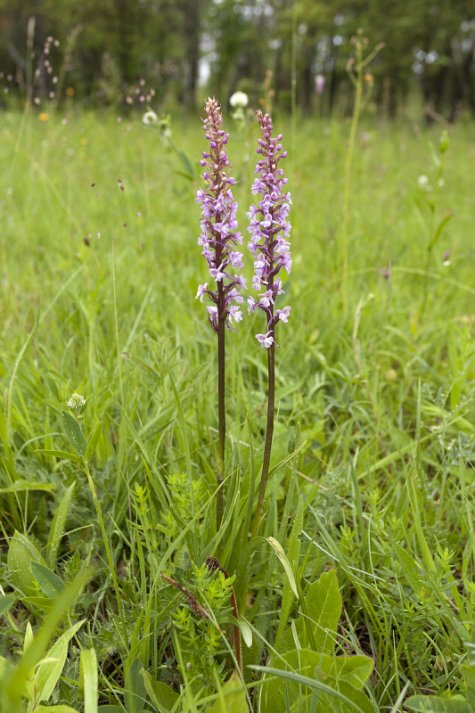 Fragrant orchids (Gymnadenia conopsea), well visible from far off, have also started their flowering in open areas
Depending on the amount of shade the typical Midsummer orchid, the fen orchid (Liparis loeselii), is on its way into the flowering stage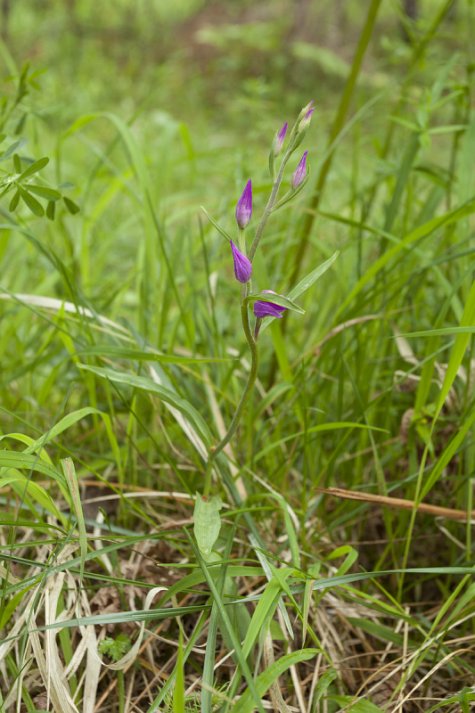 The rare red helleborine (Cephalanthera rubra) has started showing its first large flowers to the observer
In May the flowering of orchids started, continuing - dependant on the year - until September. In Estonian cities 24 different native orchid species have been found until now; 10 of these belong to the category II of protected species and 14 species to the category III.
The NGO Käoraamat invites all to chart the orchids growing in Estonian cities this year:
LINK
Estonian original publ. 25.06.2014