Forest Camera 2010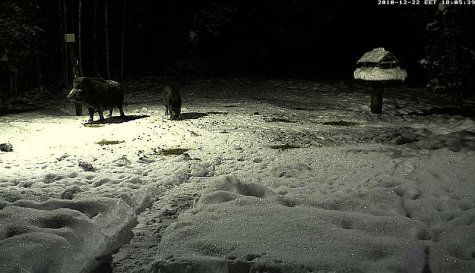 Today, on December 22, 2010, the Forest camera again started a new season. A
Mobotix
web camera is used for recording what goes on. The Ilmatsalu hunters care for the dinner table of the forest residents.
Read here how the Forest camera or Wild Boar TV works:
KERNEL
arranges the transmission from the forest to Tartu
EENet
multiplies the stream to the viewers as needed.
NB! To see the video in full screen mode double click on the video window.
The video image can be watched without quitting the web page using the web player below; it works with Windows, Linux and Mac operating system.
Our partners in the enterprise are:
Translation: Liis