Autorid
Info from the Estonian Ornithological Society
Photo Uku Paal
Image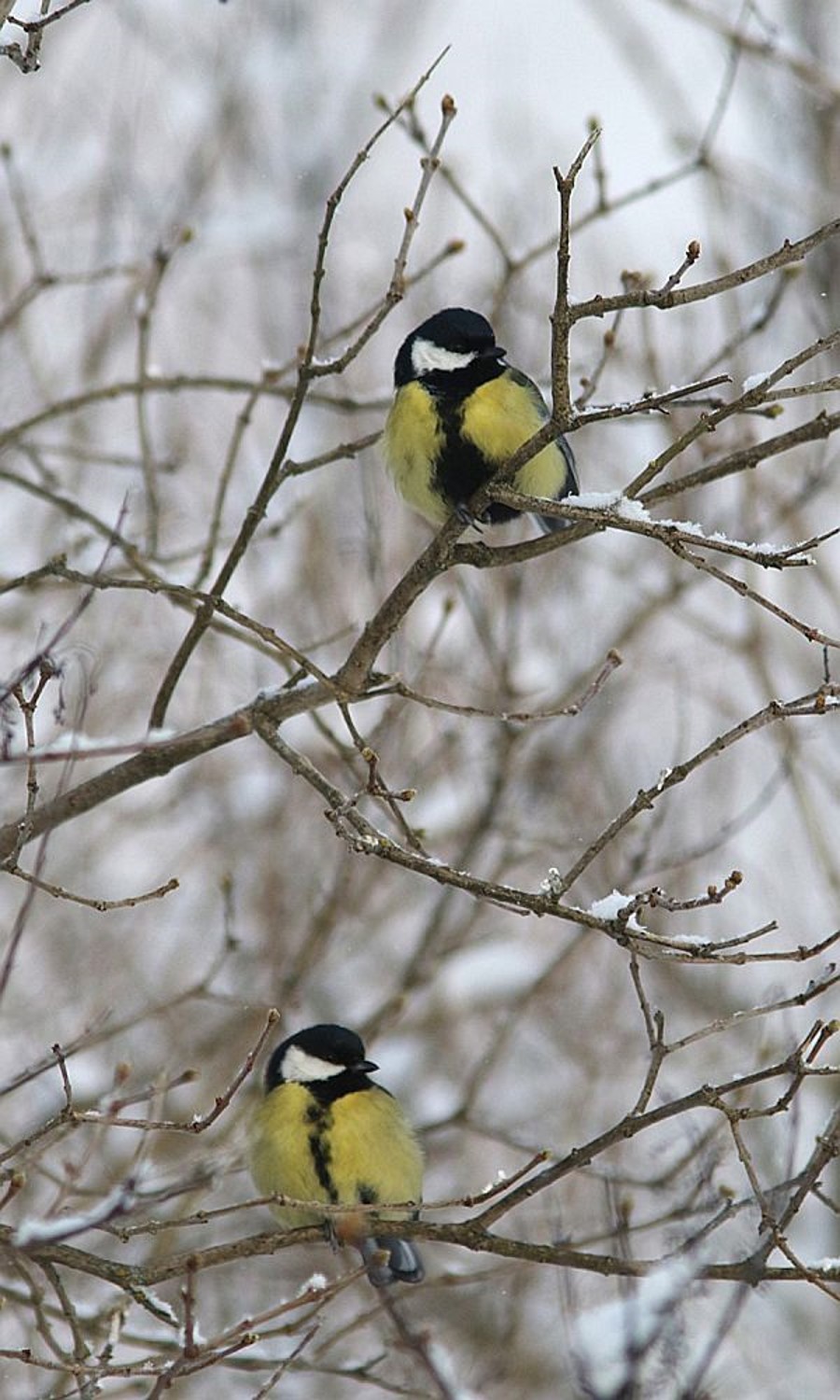 Body
Great tits, top male, below female / Photo: Uku Paal
In the Winter Garden Bird Watch that took place for the 8th time on the weekend of January 21 – January 22 more than 43 000 birds of at least 60 species were noted. On Monday morning 1900 bird enthusiasts had reported their observations. They had observed garden birds in 1300 places in Estonia.
Results can be sent in until February 6th.
The most numerous species was once again the great tit which made up a third of the total number of observed birds. As in previous years house and tree sparrow and greenfinch and hooded crow were also among the top five. 
The results this year were influenced by the mild weather of this winter which made the need for the food in the feeders less urgent for the birds. The average number of birds in the observation places was 25% lower, compared to cold winters; some observers even reported a total absence of birds. 
Among interesting species the middle spotted woodpecker, Eurasian pygmy owl, tawny owl and Western capercaillie were seen. The Bird of the Year, the collared dove, was observed in 10 places.
The Estonian Ornithological Society thanks all who took part in the garden bird watch. A reminder: observation results can be entered until February 6th. They can be entered on the home page of the garden bird watch http://www.eoy.ee/talv/vaatlused/ or sent by mail  (Eesti Ornitoloogiaühing, Veski 4, Tartu 51005).
On the home page mentioned above, all results that have already been reported are shown as well as their locations on the map. We also look forward to the observations from places where no birds were observed during the watching hour, since an absence of birds is quite as important information as the presence of birds.
The final summary will be published in mid-February.
More information:
Aarne Tuule
Talvise aialinnuvaatluse koordinaator, Eesti Ornitoloogiaühing
58002869