The author, Kristel Vilbaste, also posts texts in Vikerraadio
Photos: Arne Ader and Aare Lindt
Translation into English by Maret
Estonian text posted 07.08.2018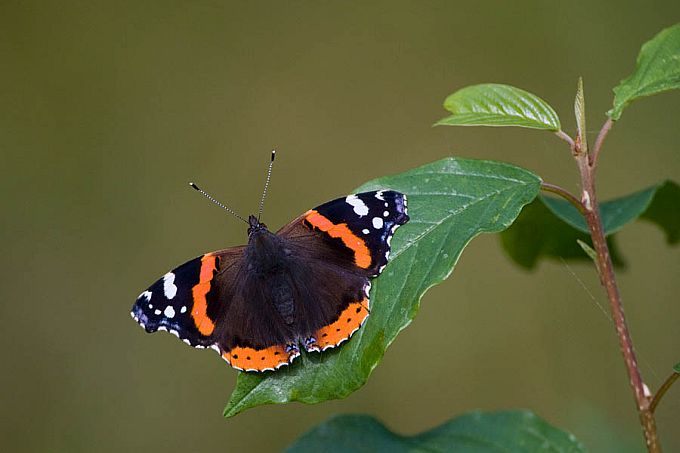 Admiral
Last week I talked about my butterfly garden, so I thought that this summer I won't mention butterflies any more. There are so many creatures out there just calling to me: Talk about me! Talk about me!
Chicory and buzzards, young common swifts ready for their first flight, and woolly burdocks, whose flower tufts are just so suitable for a "burdock war".
But at Võtikvere book market I was approached by several people talking eagerly about admirals. I must confess, that I don't know that much about them, only that they are migratory butterflies and that they look a little like an admiral's three-corner hat. Dark brown, beautiful wings with proud orange stripes. and white spots on their wing tips.