Body
Direct stream | News | Forum
Stream for mobile devices if the above do not work: Windows 10 Mobile, iPhone, iPad, Android. VLC
For older computers : flash player
Beavers building dam
The easily movable webcam setup is now ready and installed in Saaremaa. We test the use of a mobile webcam setup through the Elisa mobile network for the first time, and adjustments will be made where needed. 
The image, in real time, shows the site where the beaver camera that is already familiar to our viewers is situated, about 50-60 m downstream from the beaver dam. About 100 metres downstream from this dam is another beaver dam.
The difference in water level between the nest lodge and the base of the second dam is, as judged by eye, around a meter. Both dams were somewhat "adjusted " to lower the water level in the hope that we would be able to follow how the industrious dam-builders do the restoration.
We installed the camera last Sunday (July 3rd) and until now the beavers have not made any serious efforts to restore the dams, one beaver only brought a couple of stakes.
The beavers and a mallard family have however been seen repeatedly crossing the dam downstream during this short time. What do we know, maybe they will renovate the dam further away first and then the one at the camera. Wait and see.
The preliminary plan is to observe the dam-building of the beavers during a couple of weeks. We will see how diligent  dam-builders they will be during that period.
When we finish the beaver dam transmission, the time for the migration of waders has arrived and the plan is to have a look at it. A nice site with plenty of snipes has already been picked out for this
Many thanks to Omar Neiland from Hatcam, for such a movable webcam having been made at all; to Urmas Lett from EEnet who makes it all visible to viewers and to Elisa, with whose help an image can come from whereever there is mobile coverage.

The beaver dam facing the camera.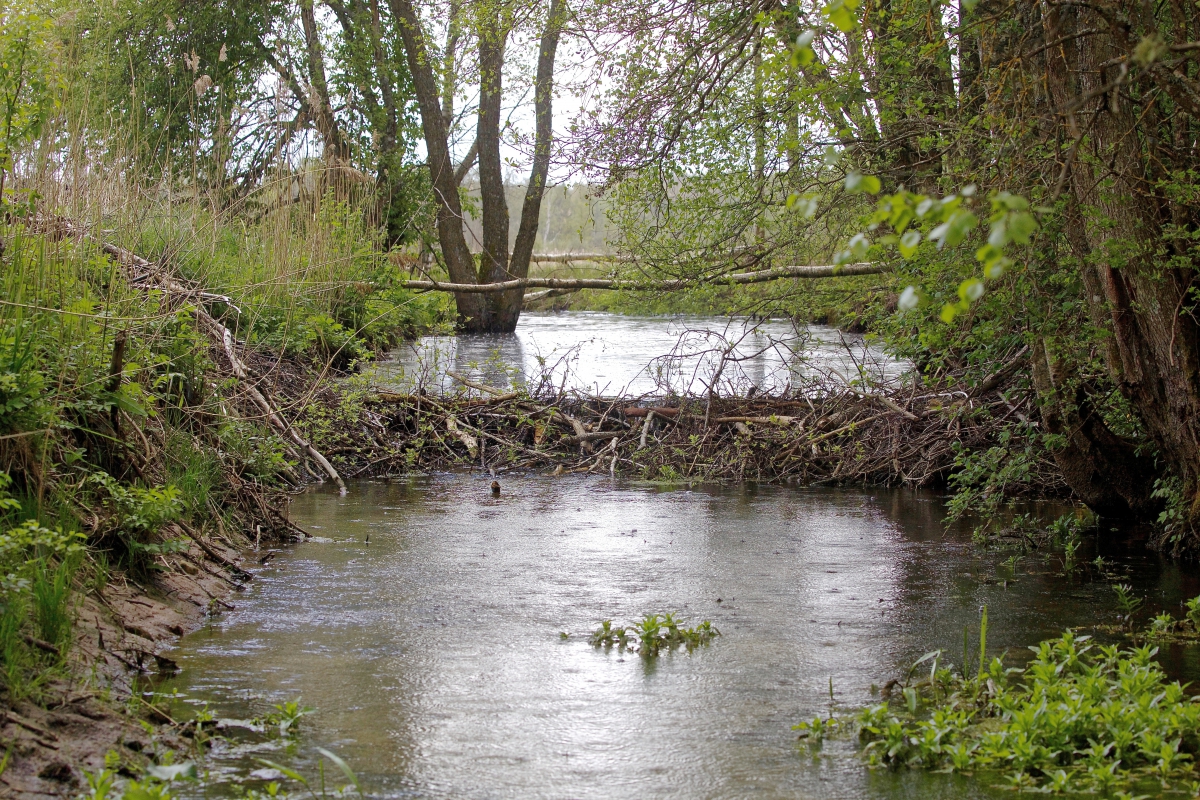 The lower beaver dam.
Partners in the venture: