Autorid
Images and deliberations Kaisa Berg
Translation Liis
Estonian text posted 11.01.2018
Image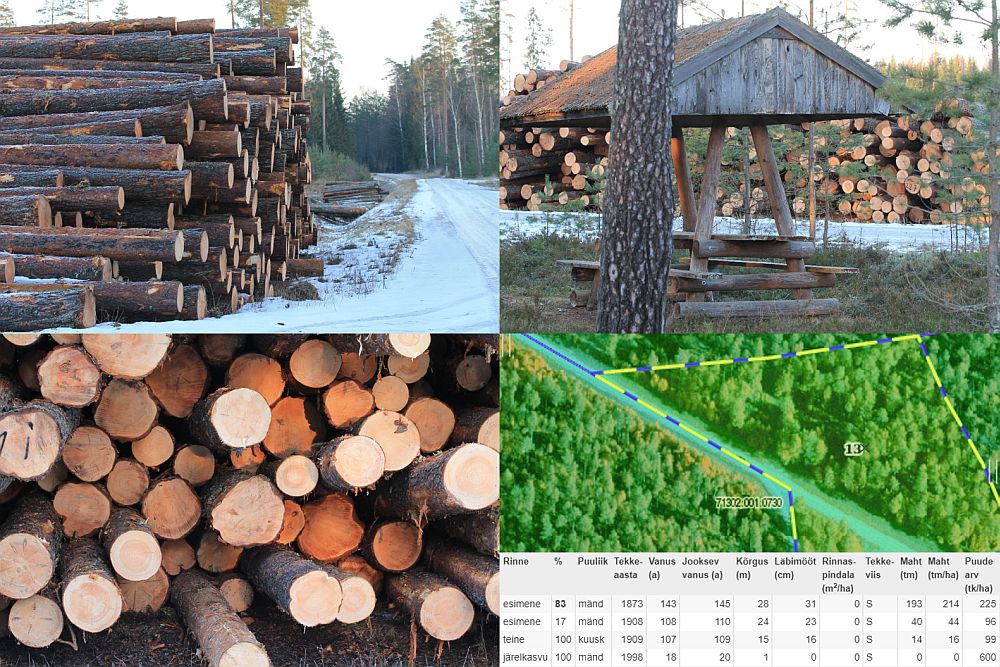 Body
A month ago a pine forest still grew here. Most of the trees had germinated from the seeds around 1873. This is very long ago considering the age of our country or the length of a human life. These trees were older than our EstonianRepublic which will soon celebrate its 100th year, and they started to grow before my grandmother's grandmother was born.
By today only stacks of beams, debris and stumps remain.
A pine can live up to 350 to 500 years in Estonia. It means that these healthy and vital trees could have lived for another or several centuries more and would have offered a resting place for humans and a habitat for other beings. The law allows such a pine forest to be clear-felled at 90 years of age.
During the last years vital mature forests have become steadily rarer. People have ever fewer places where to enjoy the diversity and richness of nature. Immediately at the clear-felling is the resting area organised by RMK. Currently one can study the stacks of beams there while having a picnic. Soon they too will be transported away together with the debris, and of our ancestors' forest stand only bare ground will remain.
It is said that there is no need to worry about the loss of a piece of forest – after all forests are renewable. Certainly this clear-felling will be reforested too. Once  more a high pine stand of a similar respectable age will sway here as the trees that now wait for transport away from here. But this moment will arrive when our EstonianRepublic begins to prepare for its 250th year, and my grandchild's grandchild might bear a child .