Autorid
Info from Eesti mükoloogiaühing Estonian Mycological Society
Photo Külli Kalamees
Translation Liis

Estonian text posted 13.01.2018
Image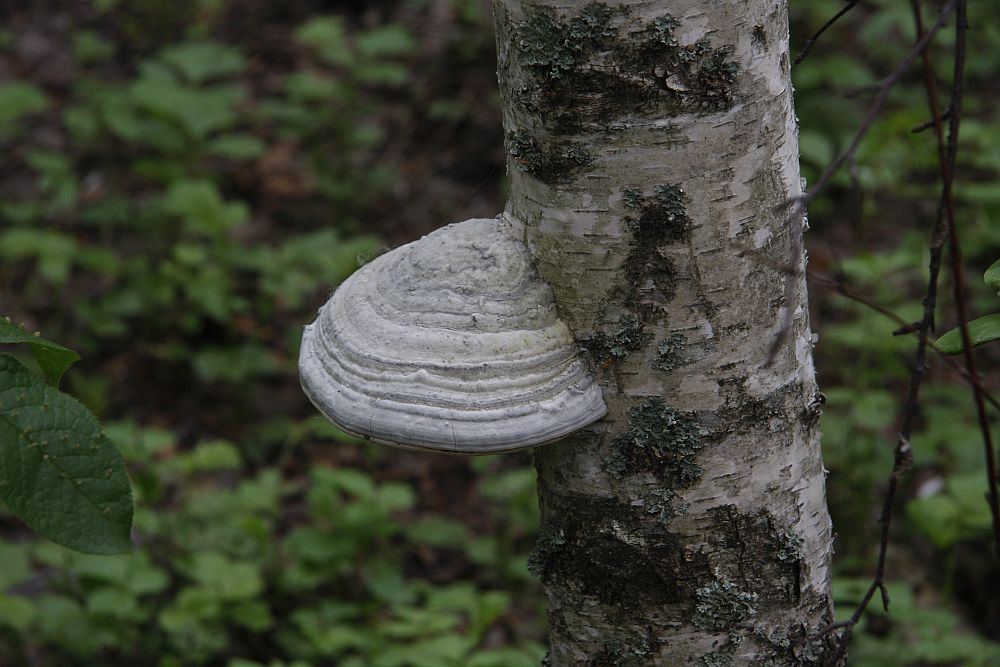 Body
Tinder polypore on birch trunk     
Tinder polypore; Touchwood      Tuletael       Fomes fomentarius
The   Estonian Mycological Society (Eesti mükoloogiaühing) elected the Tinder Polypore as the Mushroom of the Year for 2018.
The tinder polypore belongs to the polypore family; its fruiting bodies grow on birches, more seldom on other broadleaf species.
The tinder polypore is a perennial mushroom,  with hoof-shaped fruiting bodies on adult specimens. The upper surface is covered with a skin that is ash grey on older mushrooms, leathery brown on the growth of recent years.  On the underside there are tubes.
In spring the tinder polypore produces spores; the surface of the mushroom and often even the surroundings are covered with white spore powder.
The tinder polypore is a wood degrader  and causes white rot in trees. Earlier it was used for  igniting fires, hence the name of the mushroom.
The mycology section that had been active from 1963 at the Eesti Looduseuurijate Selts, the Estonian Naturalists' Society, in 2000 became the Eesti Mükoloogiaühing, the Estonian Mycological Society.
The Estonian Mycological Society is engaged in studying, observing and popularizing fungi http://mukoloogiauhing.ut.ee
Külli Kalamees, director of the Estonian Mycological Society