Autorid
Screenshot  Utel, LK forum
Translation Liis
Estonian text posted 27.05.2018
Image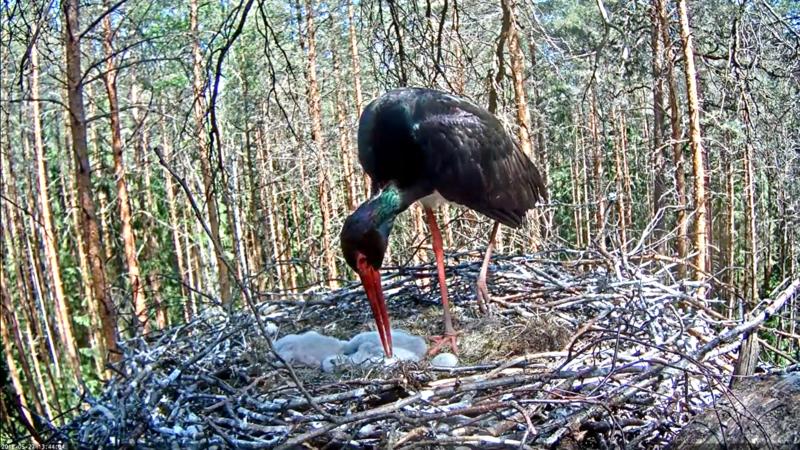 Body
Family's  daily resting time
Black stork       Must-toonekurg        Ciconia nigra
The larger stork chick is two days older, the younger ones were hatched on the same day. The probably unfertilized egg still stands on the edge of the nest.
Screenshot  Anne, LK forum
Today female Kati brought a young viper to the nest. For all storks catching smaller reptiles is quite common.
In the video below the event can be seen, Kati has been foraging for food somewhere at the bank area of a water body. A number of frogs and the viper. What the chicks cannot manage goes by way of Kati's beak back again into the craw.
Video recorded by Swenja, LK forum