Autorid
Camera stream transmitted by Teetormaja, www.tt.ee
Body
If your browser does not support Flash, click on the links for mobile devices below.
Direct stream | News | Forum
Stream for mobile devices (if the above does not work): Android, VLC
When the master of the "house" shows up in the evening it is interesting to see the procedure for settling down to sleep. The great tit must react on every suspect rattle ….
There is not very much to see in the camera but it is useful to know that it is there. The video below was recorded there.
A woodpecker occupies the tit's nestbox:
http://www.looduskalender.ee/n/en/node/792
Screencap by  Laranjeiras LK forum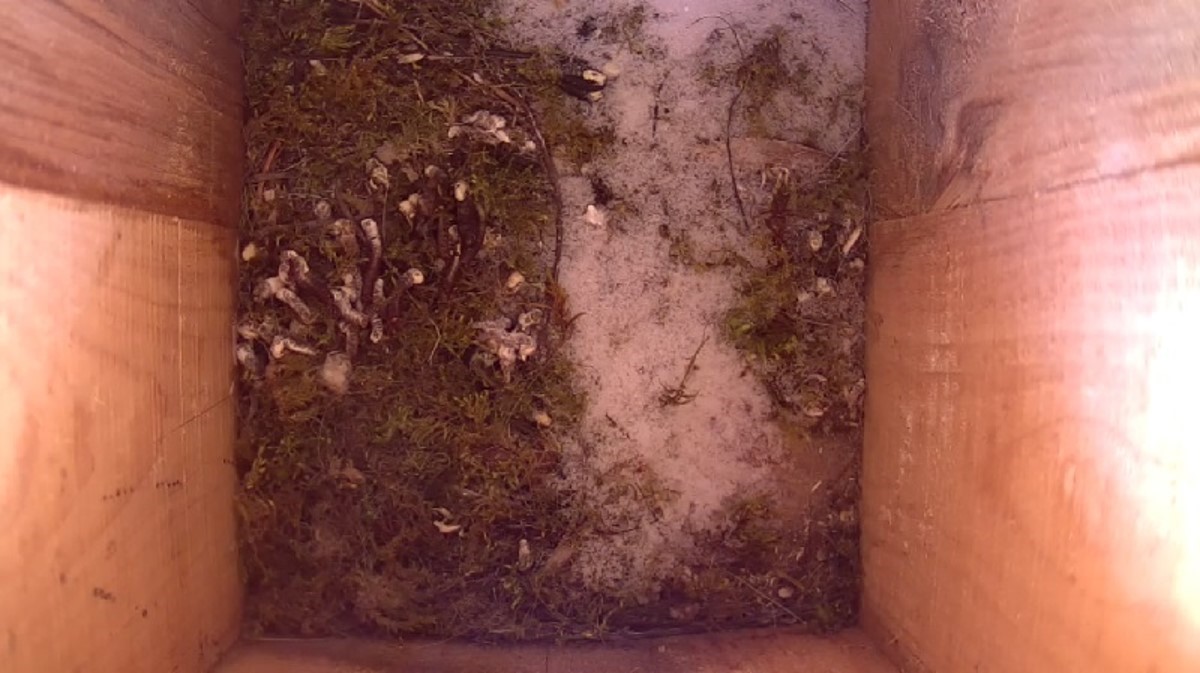 The bottom of the nestbox was still snowy yesterday after the blizzard. The shelter is so much warmer however that despite the minus degrees the snow has melted.