Image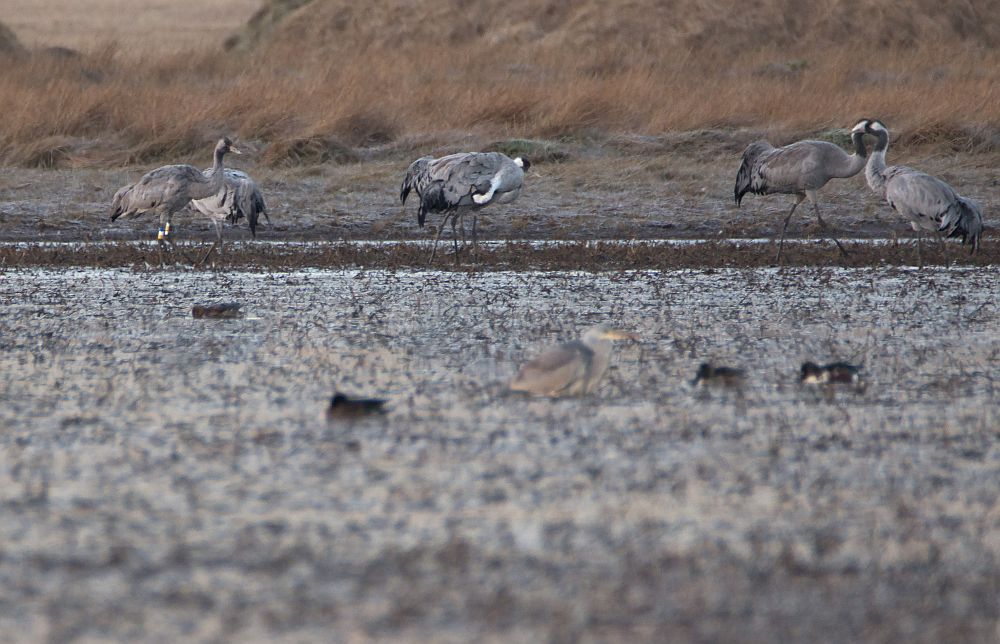 Body
Crane Ahja 5 equipped with leg ring as well as GSM/GPRS leg ring
Hello, all crane friends!
It is a pleasure to tell you that the young crane "Ahja 5" winters happily in Ethiopia near the little town of Sululta, 15 km north of Addis Abeba.
The bird was caught on July 6th near the village of Ahja, Estonia, and was marked with coloured leg rings and a 40g GSM/GPRS solar battery powered satellite transmitter from Latvian company "Ornitela", also attached to a leg.
The young crane started the migration from Ahja with his family on September 19th 2016 and arrived on November 26th in the south-eastern part of Sudan by way of Latvia, Belarus, Ukraine, Hungary, Serbia, Montenegro, Albania, across the Mediterranean and Libya. There the transmission unfortunately broke off. The reason was that the transmitter works basically through the GSM network and the "Ornitela" company does not have transmission agreements with local transmission enterprises in Africa. Contact with the transmitter of the crane stopped during the migration on the way from Sudan to Ethiopia and there is no  transmission contact even now.
Fortunately a French film team found our crane there at the Sululta village since we forwarded to them the data of the wintering place of satellite crane Ahja 4 from the previous winter. Crane Ahja 4 perished probably in March in Sudan on the spring migration back to Estonia.  Previously he had spent three winters in Sululta and the new crane Ahja 5 this winter flew to the same area for wintering. At present already a great number of good film records have been made of  Ahja 5 as well as the other cranes there.  
Of the other of our satellite transmitter provided cranes at present "Mati", ringed last summer at Sõrve in Saaremaa, is in Estremadura, and cranes "Savimäe" (ringed in the summer of 2013 at the Meelva bog in Põlvamaa) and "Ivar" (ringed in the summer of 2016 at the lake of  Soitsjärv in Jõgevamaa) in Tunis.
See the migrations of our cranes and other birds on the Bird Migration web site: http://birdmap.5dvision.ee/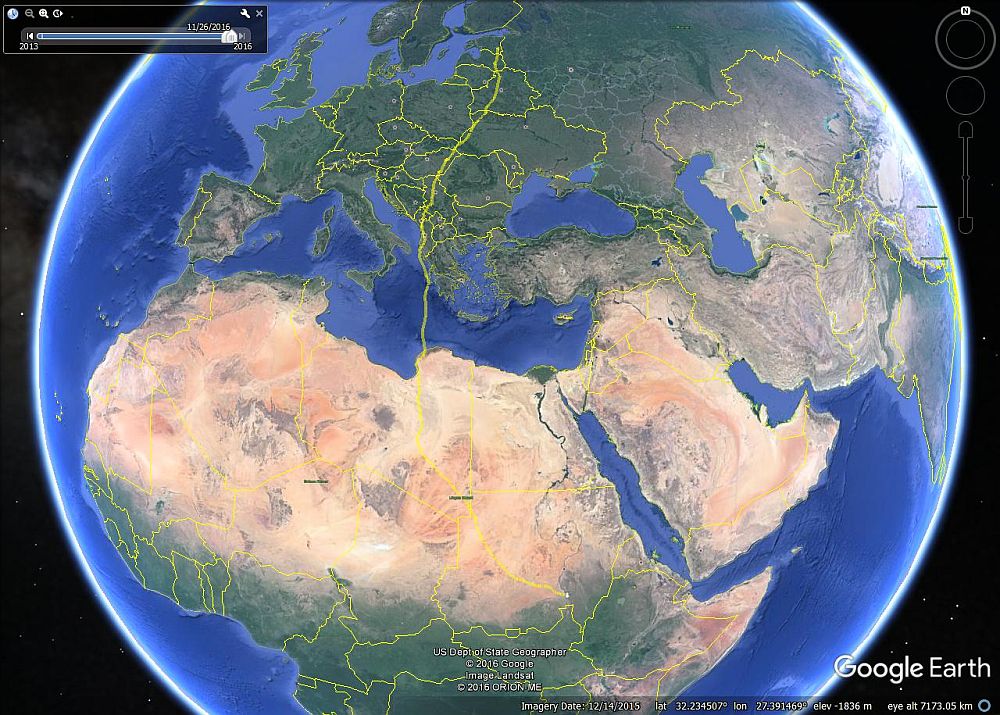 Migration path of crane