Autorid
Introduced by Tiit Hunt, www.rmk.ee
Transmission courtesy of  Elisa and EENet
Translation Liis
Estonian text posted 24.07.2018
Body
Direct stream | News | Forum
Stream for mobile devices if the above does not work: Windows 10 Mobile, iPhone, iPad, Android. VLC
For older computers: flash player
We were able to observe the migration of waders in the webcam for the first time in August last year. It will be possible to watch the migrants and local birds this season too in the web camera on the Havers beach in Noarootsi, one of our best observation sites for studying and observing the migration of waders.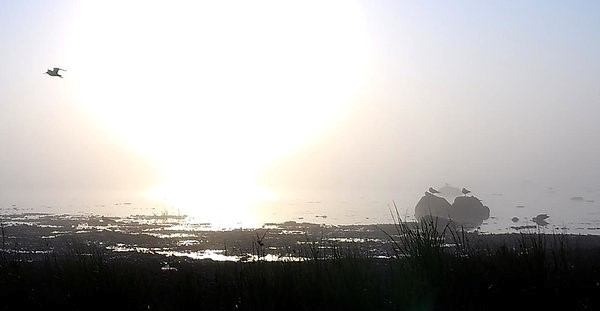 The migrating waders feed in the water borderline and in shallow water; currently the seawater level is again a little above the Amsterdam zero and the birds come nicely close into camera view so that it is also possible to determine the species
Although the peak of the wader migration arrives in August already now several wader species can be seen looking for food or preening their plumage - pipers, godwits, plovers and dunlins.
The most numerous migrant among the waders is actually also the only dunlin nesting in Estonia , the common dunlin, Calidris alpine. In Estonia two dunlin subspecies are encountered – the common dunlin (Calidris alpina schinzii) and the Northern dunlin (Calidris alpina alpina). The major part of the migrant groups consist of Northern dunlins  
The gathering is made more colourful by wagtails, starlings, grey and white egrets, gulls, ducks, crows and others . Last year a jackal walked past the camera here.