Body
Brent goose     Mustlagle       Branta bernicla
We see in  Arne's photo both adults and juvenile birds – on the neck of the latter the semi-circle shaped patch is not yet visible
The migrants passing Estonia have nested in the western Siberian tundras, but close to the sea.
Sometimes we can see birds that have had little contact with humans quite close. The posture is characteristic of geese, and as the name indicates, head plumage is jet black. They are a little smaller than barnacle geese: the females about a kilo, mature male adults occasionally over a kilo. Ash grey breast plumage, the gump and tail feathers noticeably white, beak and legs black. A slender flight profile, with wings held slightly back. The brent geese are not hunting prey.
In Estonia they migrate along the north-western sea shore as well as along the coast of Lake Peipus. They feed in meadows as well fields; the latter the brent geese have evidently started using following the example of other geese.
We can still meet  migrants in mid-November, the last individuals in December.
Observations confirm that the migration started already at the end of September : LINK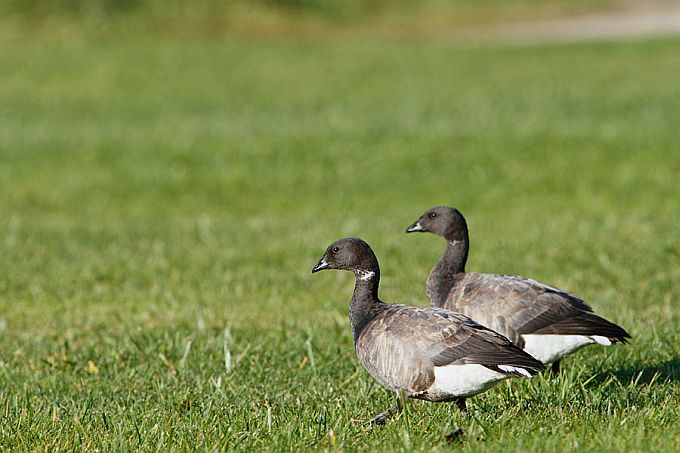 Brent geese