Webcam snapshot by Kitarr, LK forum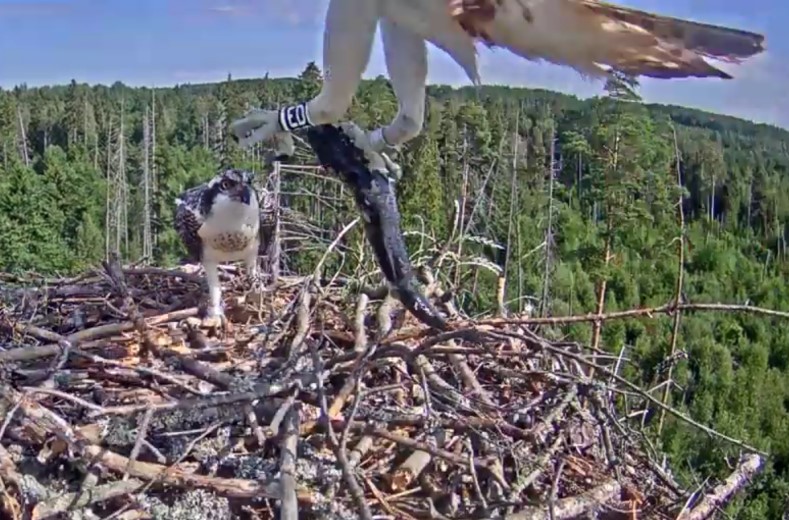 Fish brought for the younger osprey son by father Ivo.
Osprey        Pandion haliaetus
The little osprey with tag UX hatched on 29th May and reached flying ability on 20th July.
His younger sibling UW hatched on 2nd July and advanced to flying ability on 24th July. It is him who became two months old today (2nd of August).