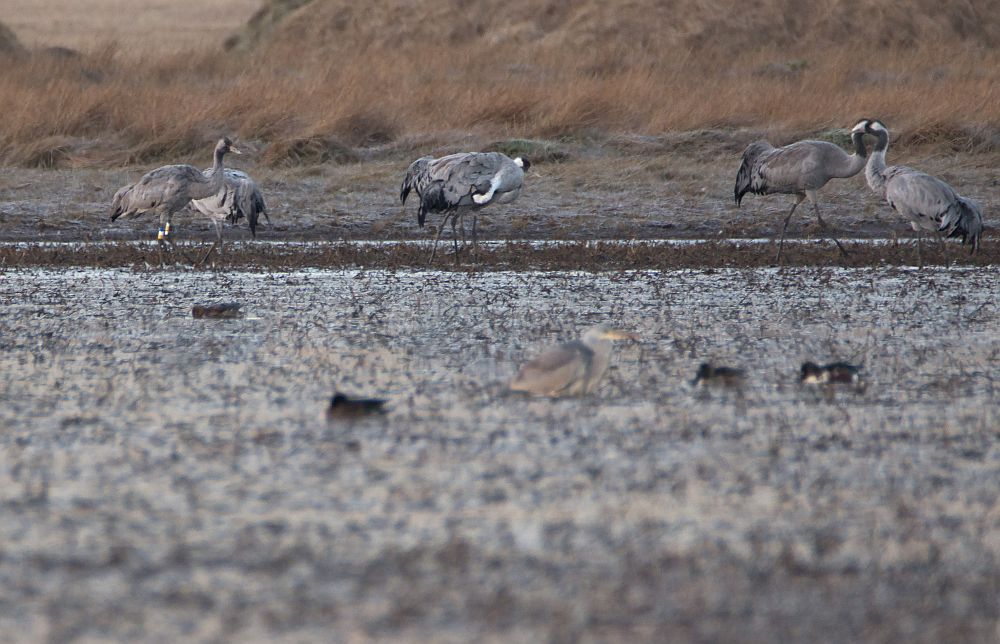 Crane Ahja 5 equipped with leg ring as well as GSM/GPRS leg ring
Hello, all crane friends!
It is a pleasure to tell you that the young crane "Ahja 5" winters happily in Ethiopia near the little town of Sululta, 15 km north of Addis Abeba.
The bird was caught on July 6th near the village of Ahja, Estonia, and was marked with coloured leg rings and a 40g GSM/GPRS solar battery powered satellite transmitter from Latvian company "Ornitela", also attached to a leg.