Web camera  images IceAge, LK forum
Estonian text posted 22.01.2020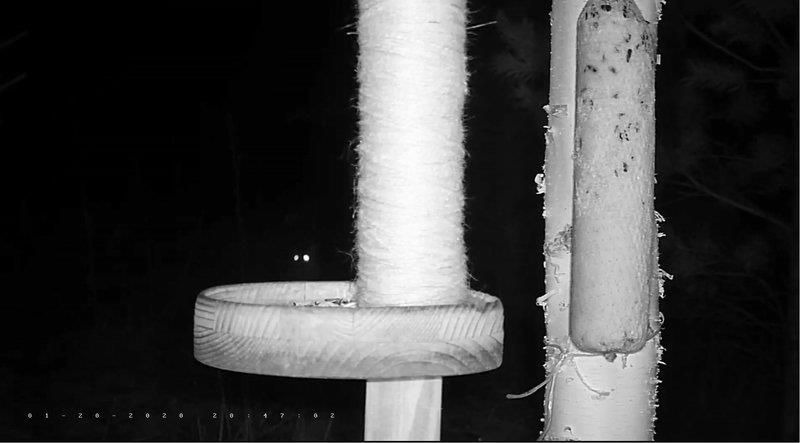 We have seen this view repeatedly in the evenings – the fox making its rounds.
By morning the seed and fat ball has disappeared from the birch trunk, to the chagrin of the great spotted woodpeckers. The fox has grown bold, but regrettably hasn't been caught in camera view.