Sisu
Posted by the Animal of the Year Team, 03.08.2017 in Estonian
Translation Liis
New camera. In the centre of the image there is a salt lick, which is why the animals visit the place at all. As autumn proceeds we expect ever more deer in camera view since in the later half of autumn the winter flocks start to gather. The site on the border between field and forest verge is a favourite place for roe deer.
In the first days of August the Animal of the Year team visited Viljandimaa to install the camera in the observation area between the forest verge and field. Priit Vahtramäe from the local hunting society has worked for a long time to make the salt lick there familiar. We actually got a camera in the area already in spring, although in another of Priit's established locations but it so happened that after the installation of the camera roe deer did not move there any more. Two things coincided: the breakdown of the roe deer flocks and wariness of the new camera, so the deer did not show up in camera view. Fortunately there is a new site from where trail camera intelligence shows that there has been constant movement in summer.
Luckily internet coverage is sufficient too in the new site. Let us hope for the best - that the deer will begin to visit in camera view. For some time though they may be wary of the camera. In summer we hope for single visitors.
The camera location is not final yet. There are several paths to the salt lick, so at the moment we gather general information about which paths the deer will begin to use and find a spot for the camera accordingly. Patience and monitoring! While we were there bucks barked impatiently, from two different forest corners even – they had smelled our presence. As viewers you are welcome to share your observations in order to install the camera accordingly. The site is very good anyway – the meeting area between forest and field is one favourite of roe deer.
Helen Arusoo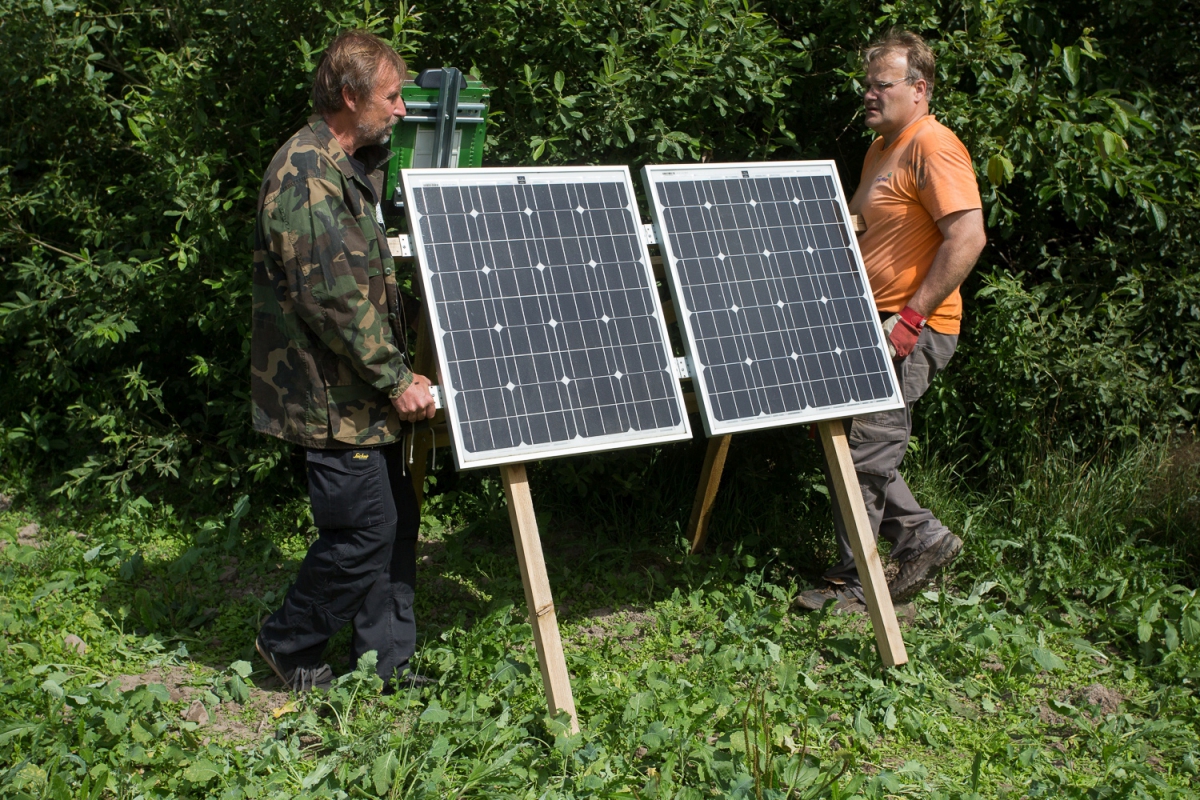 Omar and Priit lift the camera into the new position. The camera is powered by batteries that are charged by solar panels. Data communication is provided by Eliza's mobile net. Eliza also supports our enterprise. The Animal of the Year camera site is cared for by the Lembitu hunters' association headed by Priit Vahtramägi.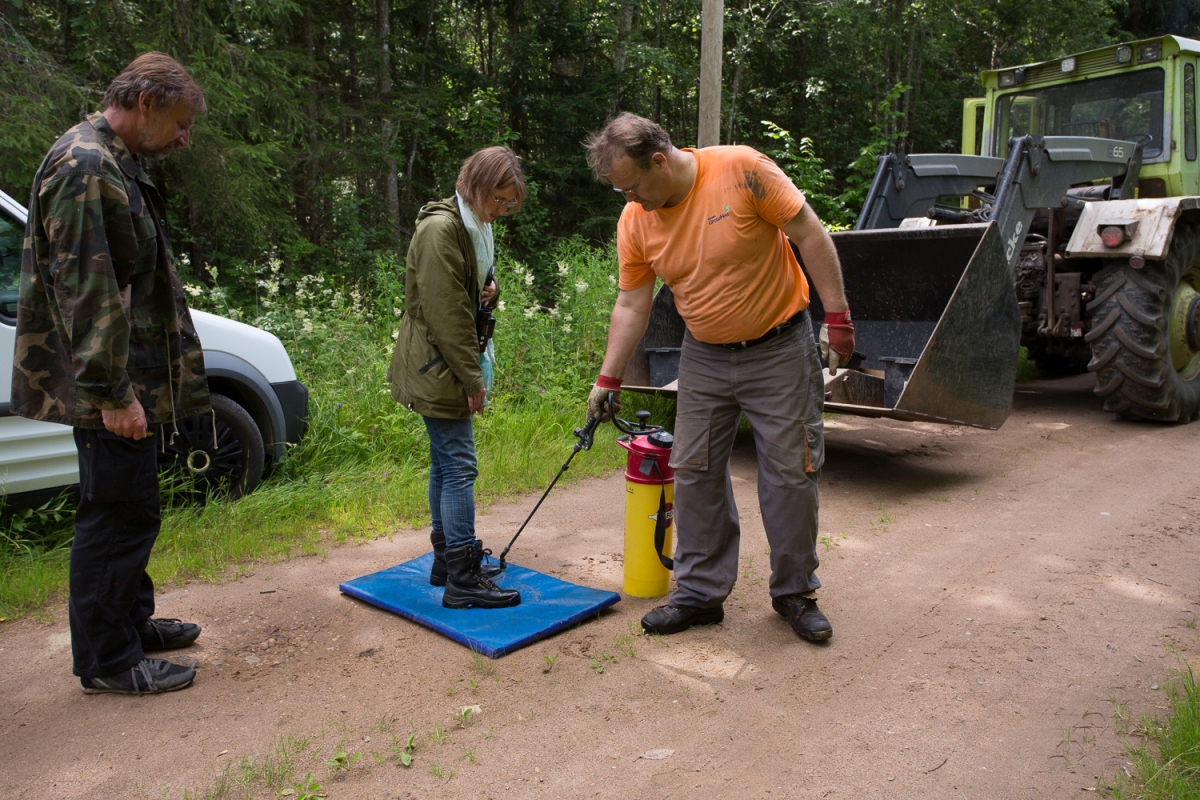 Lembitu hunters' association board member Priit Vahtramäe disinfects the boots of Helen, editor of the website of the Animal of the Year; Omar who takes care of the technicalities of the camera, waits for his turn. The African Swine Fever has not broken into the forests of Priit, and he is steadily busy to prevent it. Neither our car nor Priit's tractor crossed the imaginary borderline.