Sisu
Red-breasted flycatcher male 
Photo: Remo Savisaar
English translation Liis
Estonian text posted 19.08.2018 by the Animal of the Year Team
I would like to introduce to you a less well known but eye-catching neighbour of the lynx. A bird that I hear or see often when moving along lynx paths: the red-breasted flycatcher. Of our four flycatchers it is the most forest-loving. The fact that I hear and see it does not mean that it occurs everywhere. Old mixed spruce forests are its favourites, and always such where you find dead trees and also windfalls. It shares the preferences with the lynx!
The red-breasted flycatcher is a migratory bird that arrives to us quite late, in mid-May, and leaves in August-September. Arriving from the migration it claims the nesting territory and then the beautiful song can be heard. At  that time it is easier to find them. But it acts rather much in hiding, in the  crowns of trees, less often coming down. As the name says, a catcher of flies, the little fly-catcher. To catch passing insects it makes brief dives, also picking insects from branches and leaves.
The female builds the nest alone, placing it in a half-open tree hollow, an opening after a branch or a cavity in the trunk. For nest material moss, finer grass straws and dry leaves are used. Only the female deals with the incubation too. For eating she leaves the nest for a few minutes every hour although the male tries to feed her to some extent.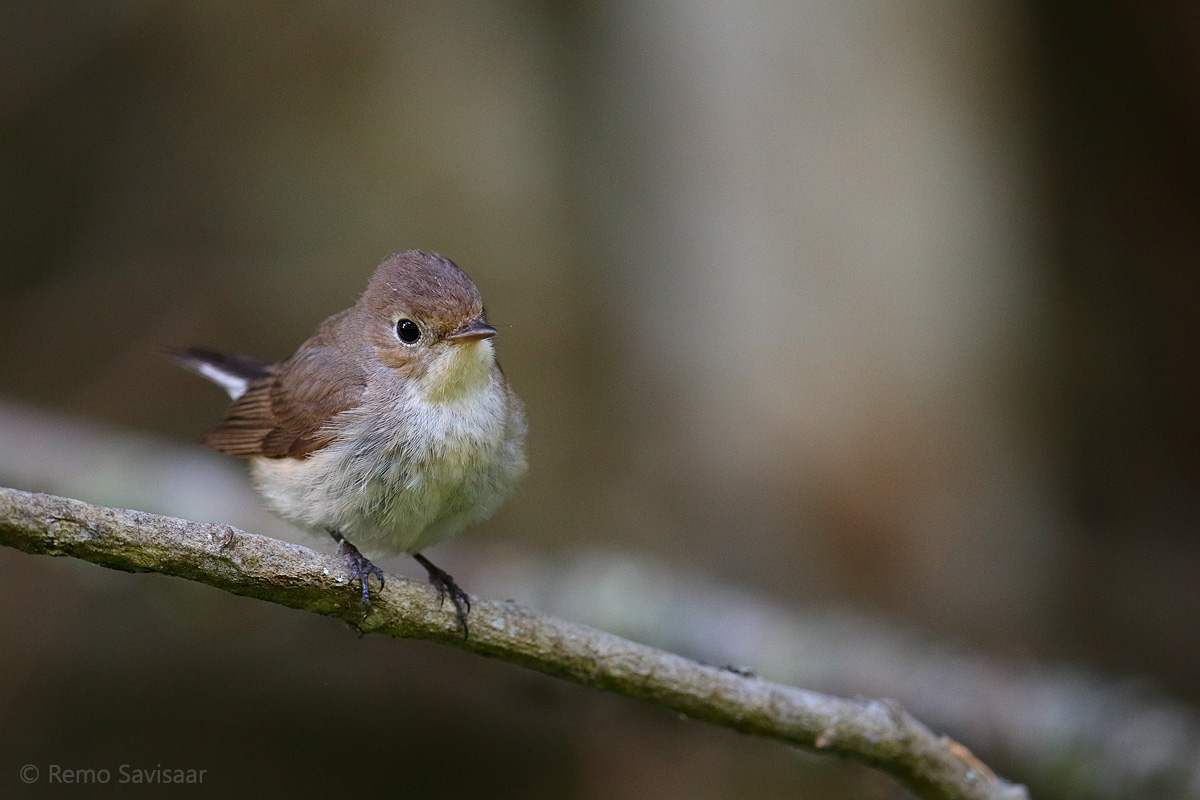 In the forest the red-breasted flycatcher may sometimes perhaps be confused with a robin because older male flycatchers too have a proud red patch on the throat. The breast of the female is dark brown. During their early years male red-breasted flycatchers lack the orange throat patch! But from the song the red-breasted flycatcher is not to be confused with anyone. It is the best singer among the flycatchers! Its song is loud and pounding-rhythmic.
Remo Savisaar