Sisu
The children of the Kiviõli school 2nd form made an interesting forest trip to set up a trail camera in a clump of trees near the school together with their parents and teacher Jaanika Merirand. For the children the trail camera was a novelty. What do the children hope to see in it? Ken Romet would like to see a hare, Isabella an elk, Kaspar - roe deer, bear, lynx, marten, badger. Badgers, raccoon dogs and roe deer are definitely present in the forest and the trail camera is already transmitting their activities.
Video and photo: Tarmo Mikussaar
Estonian text posted by the Animal of the Year Team 26.11.2018
English translation Liis

The raccoon dogs are not at all in winter hibernation  mood, that is quite evident from the first videos from the Kiviõli trail camera. "A raccoon dog got angry at our trail camera's power lead and chewed it off in three places and dragged the stumps  into the forest ", teacher Jaanika Merirand described her amazement. "The children found the pieces in the forest and my husband patched the cable together. Discussing it with each other we thought that there was too little food, and moreover three badgers did not allow the raccoon dogs to get at the food layout which made the raccoon dogs aggressive." The video shows how many raccoon dogs are busy at a pile of food left in the forest and how they scare off a newcomer who showed interest in the food table.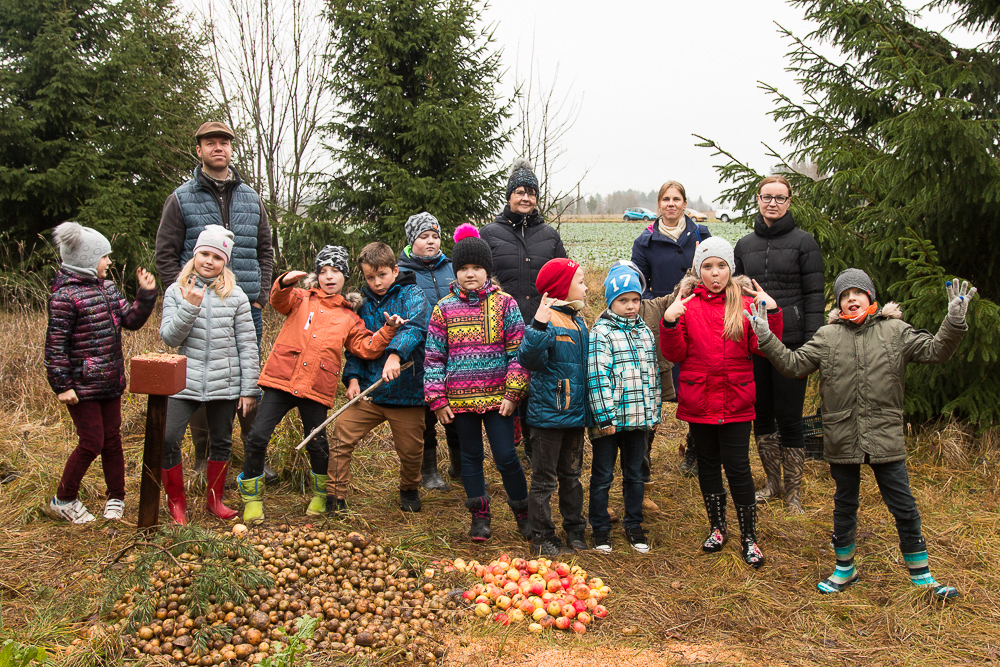 Helen Arusoo