Sisu
Lynx kitten in Elistvere in August 2018
Photo: Tarmo Mikussaar
Estonian text posted by the Animal of the Year Team 05.08.2018
English translation Liis.
Lynx kittens in Elistvere Visitors' Centre in August 2018. In the video background voices of visitors to the Elistvere animal park are heard –"what  a lot of talkers! Lynx mother Gella however suckles so calmly and with such a proud attitude as if she doesn't care what the world thinks of her: she sits in her favourite tree – that is visible also in the Looduskalender web camera – feeds her kittens and moves only her beautiful eartufts
Video: Tarmo Mikussaar
We promised to show images and video cuts of the lynx kittens in the Elistvere animal park –maybe mother lynx Gella would show the two months old kittens to us too. To start with it seemed hopeless – we watched for two and a half hours around the fold (an almost half hectare area) – no  one. It rained and since it was daytime and hot the animals remained hidden. At six in the evening or two hours before the closing of the park proud Gella came out with the kittens however and suckled them in a place visible to all - in her sitting tree. It was splendid to see how the  little felines sucked milk without crowding each other. They seem so clever! We heard how the mother called them and the kittens at once followed. A human father told his eight-year old son: "Look how nicely they obey! "
Helen Arusoo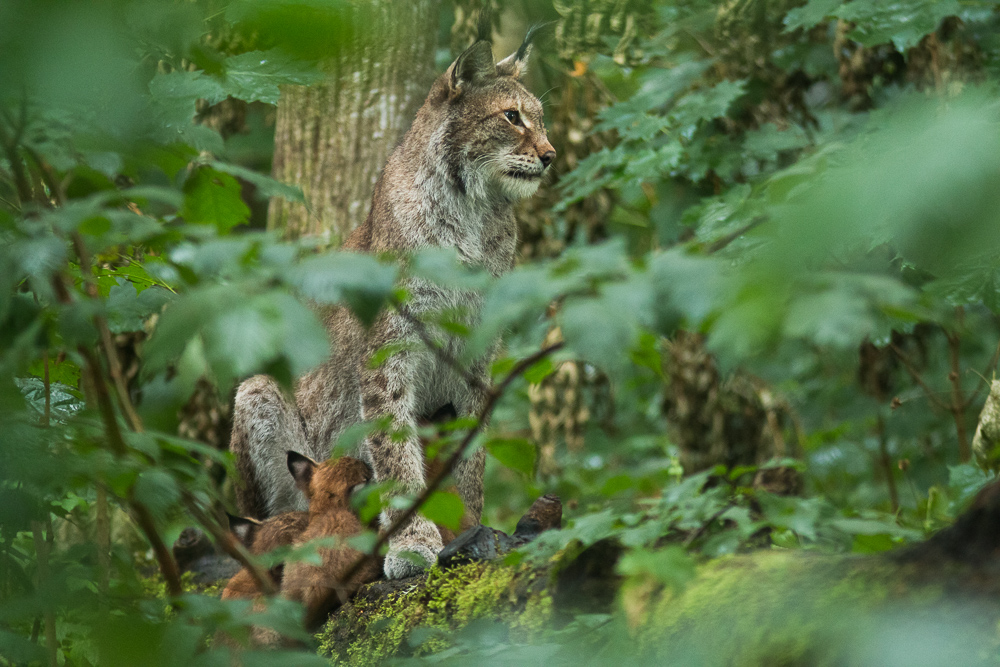 In the Elistvere visitors' centre the photo exhibition of last year's Animal of the Year, the roe deer, can also be seen :