Sisu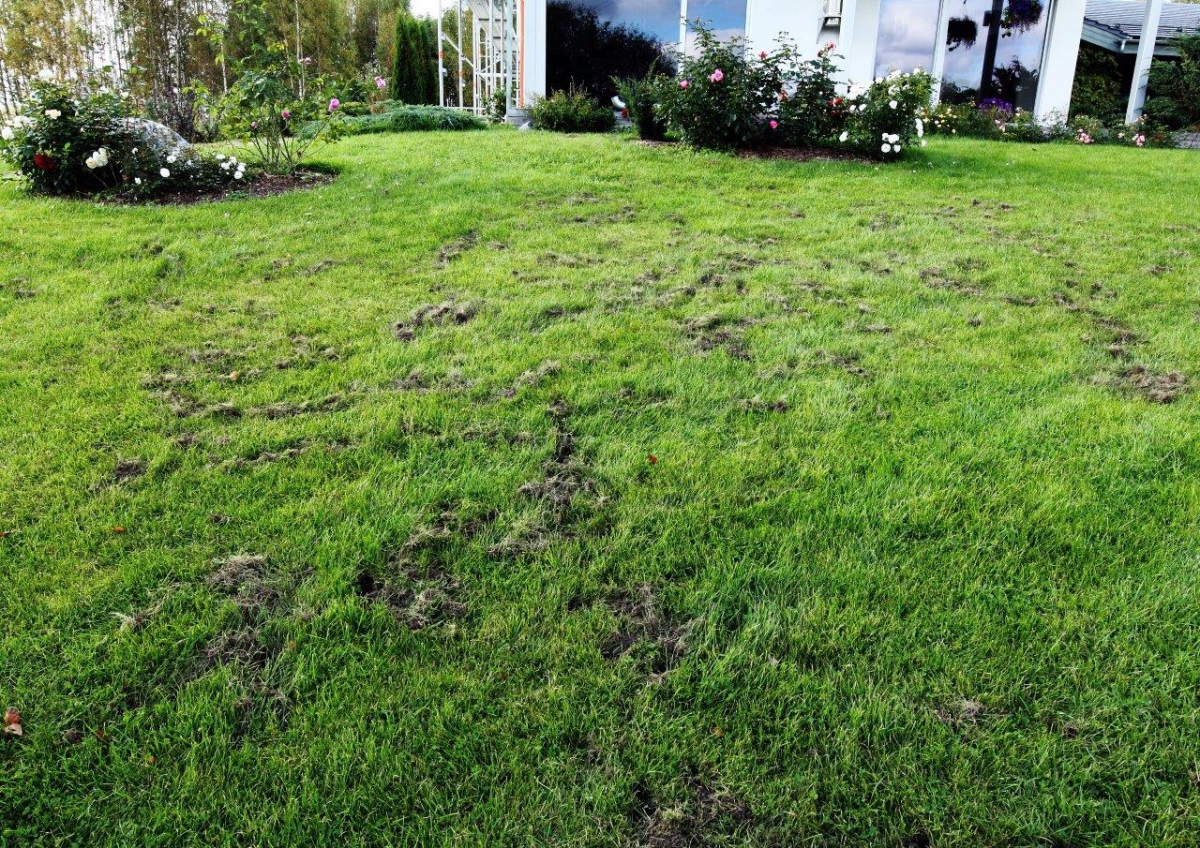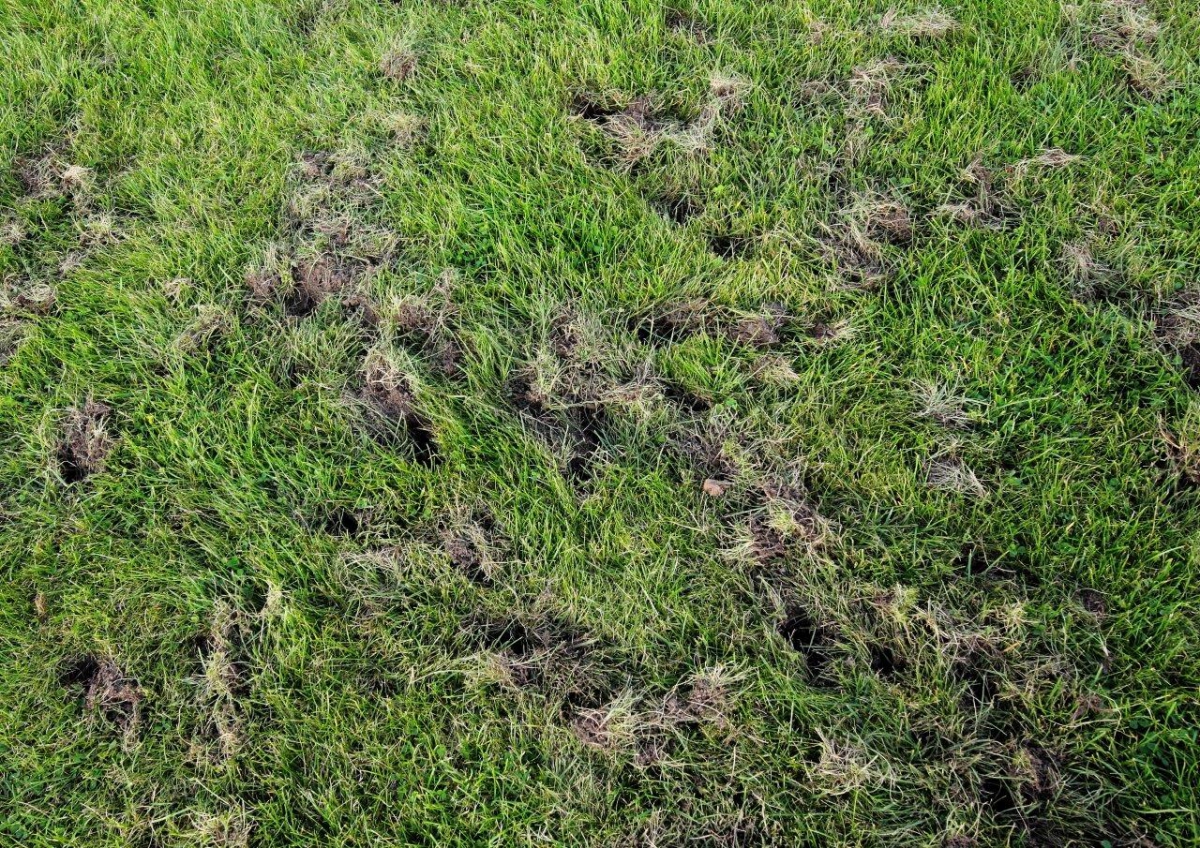 The "cultivation" of our lawn as it looks in the photos started about a week ago. We were baffled and quite a few knowing people talked about a roe deer herd or wild boar family. On studying the tracks closer I began to suspect a badger. In 2-3 days someone had managed to dig up some 300 square meters of the hardest and driest turf closest to the house (and also the best). What he searched for there was a riddle to me. The final confirmation came one night when I woke up at 3 o'clock and saw that at least one white-headed comrade was diligently at work. At a tiny creak from the window it fled at once and probably did not return. Now I wonder what to do about them, honestly they have made enough mischief here.
Aado Kivi,
Oomiste village, Kambja parish
We asked for comments from badger specialists, for some help to people with similar problems.
Game specialist Peep Männil:
Quite certainly badgers looked there for earthworms coming up to the surface during nights with dew. To scare off badgers a scarecrow might be tried, with human clothes with a recent human smell. Artificial light or sound (radio) might help too. Generally of course animals after some time get used to such measures; we don't actually know how and for how long they might prevent badgers.
Badger researcher Tiit Hunt:
The holes in the photo are indeed made by a badger. Whether it might be some consolation I don't know but you can be sure that from  mid-November badgers will not plough lawns any more, they crawl into their "hay" and have a look around again in February if the weather is favourable. Earthworms, the favourite food of badgers, probably brought this about. Probably there are plenty of the worms in the lawn. In autumn when badgers need to fatten up before the winter hibernation they eat and look for different foods. The favourite food in Estonia as well as in England are earthworms that are especially active themselves in autumn if the weather is favourable. Why talk about England –there are plenty of badgers and they have been most thoroughly studied there.