Sisu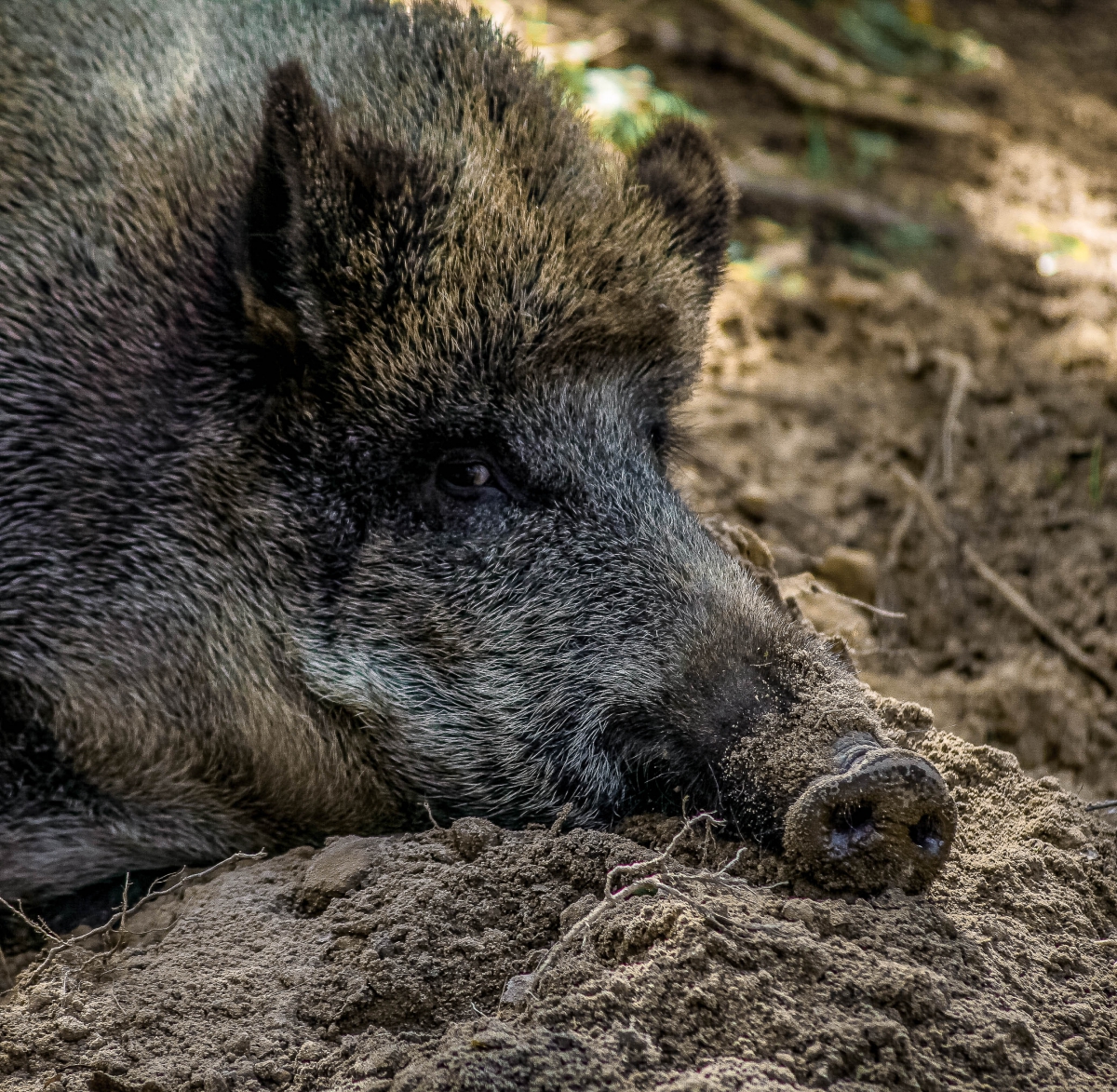 The third year in the shadow of the African Swine Fever is ending and we ask Tõnis Korts, the executive director of the Estonian Hunters' Society if there are boars in the forest and if there is some relief in the  worries of hunters compared to last year.  The main weight of pest control has after all fallen on the hunters.
Tõnis Korts, how many boars are there in the forest?
The South Estonian counties where the plague started are virtually empty. Plague finds are also few there. But in counties infected later such as Harjumaa, Läänemaa, Pärnumaa, Saaremaa, there are boars locally. It is virtually impossible to state the  number of boar that still exist in Estonia. It is very difficult to assess now. Particularly when there is no snow on which to read the tracks. But in any case there is still much hunting. 
In the future there should not be more than 1,5 animals per 1000 ha in Estonia and the ambition of the present 2016-2017 season is to achieve a level of 2 animals per 1000 ha. We have passed this level in places. The population density of boar is already less than 2 animals in several places. The hunting allowance will not be filled in certain areas because there are few boars.
Are there places in Estonia with no plague?
No positive samples have yet arrived from Hiiumaa. But Hiiumaa already is in a  buffer zone status. 
It means that the meat of boars hunted in Hiiumaa can still be sold?
On principle yes, but nothing comes from there. When the ASF reached Saaremaa all volumes dried up for good.
Estonians like wild boar sausage. A year ago the producer's concern was that wild boar meat was available in large quantities at one time due to the large shooting allowance, but in the same zones selling was limited.
A year ago Estonia still had ASF-free areas, there was meat from Saaremaa and Hiiumaa. Now the situation is wholly different, trading has become almost non-existing. There is nothing to talk about any more.
So the sauasages will run out. Has something been done wrongly considering biosafety rules, seeing that ASF conquered the whole of Estonia?
It is too early to draw any conclusions now, not enough time has passed for the decisions to be evaluated. Let things settle down for a while then it will be possible to analyze in retrospect whether we should have set up more severe rules to ensure biosafety.
New regulations came from the Veterinary and Food Board that make biosafety demands stricter. What will it mean for the work of hunters?
Beginning from the new year infected, more precisely shot and positively tested, wild boars no longer can be buried but must be placed in a container. According to the hunters some individuals are too large for this, don't fit in. At the same time the bodies must not be cut up. This problem we can however discuss with the VFB.
A year ago a great concern of the hunters was there were not enough containers, that the cold chambers were not sufficient, but results were still demanded. Have these concerns been resolved?
There is still not a perfect situation but it is certainly better. Now we get 76 more containers, and freezers as well. We have a very good co-operation with the Veterinary and Food Board now. The VFB turned to us with a proposal to make a collective agreement regarding the ASF of boars. Earlier this has been made with individual hunting societies, now it would be made with the collective organisation, the Estonian Hunters' Association. This promises to continue the improved co-operation.
Helen Arusoo